So a few weeks ago Hybrid_Hatch asks me if I'm interested in a 1991 CQ, after finding out what 1991 CQ I sent the owner a txt and put a check in the mail!
Now I am in UT for pickup and to, finally, meet the locals, hopefully the drive back is not too snowy since I am supposed to be in Vail around 4pm and home for the kids bedtime. Nothing worse than being stuck in snow traffic with Quattro!
Just drove the urQ and Daves S2, both are impressive.
Plans for this car are much the same as with my 1990: SEMS, Holset, E85, IC, drive to work/track/etc and seat 5.
Dave's thread
Darin's thread
Change log:
1991 Coupé Quattro
VEMS with VEMS Econo-Seal harness
ls2 coil/plug
H1C/HX35
OH!34 log manifold w/external WG
IMS Intake Manifold
IMS Downpipe
3" turboback
ebay FMIC
2014 (2015?)
525cc Delphi injectors
RS4 clutch Disk
3B Pressure Plate
HPR subframe mounts
Poly rear diff mounts
Porsche engine mounts for the diff and trans
KDR Engineering inner tie-rod bushings (S2 Forum)
Earls oil cooler
May as well get some strut inserts?
B4 Hood?
Porsche Seats (they've been in my basement for years!)?
....
Quick Tour of the Lab before the drive back to Denver: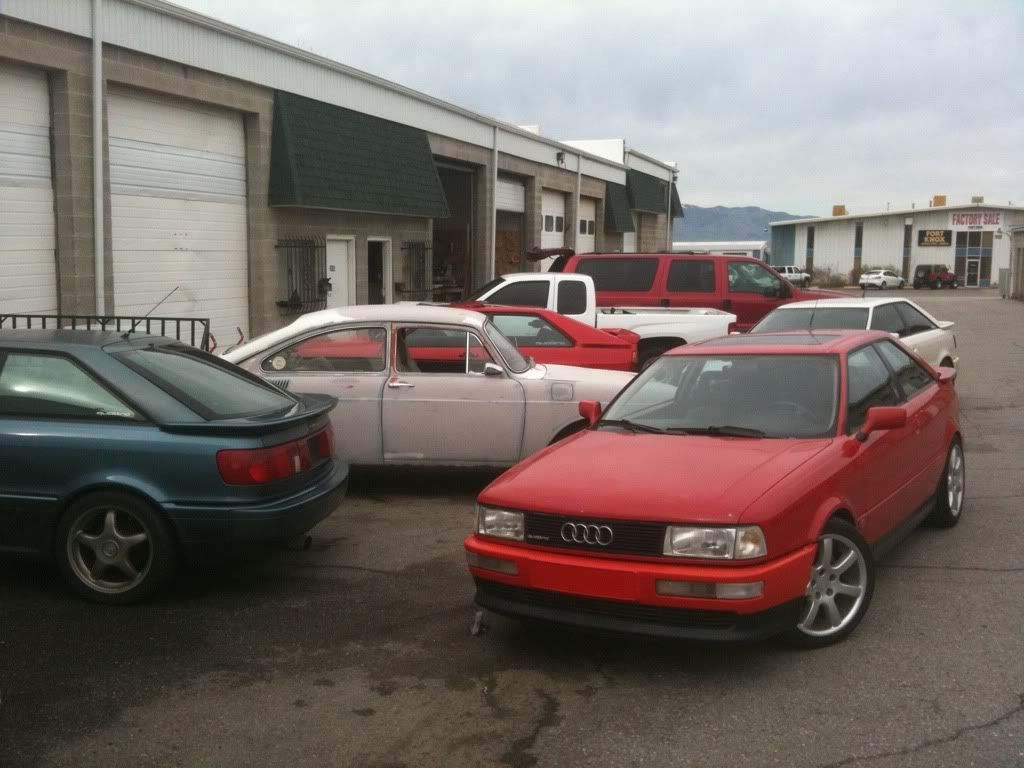 The drive home: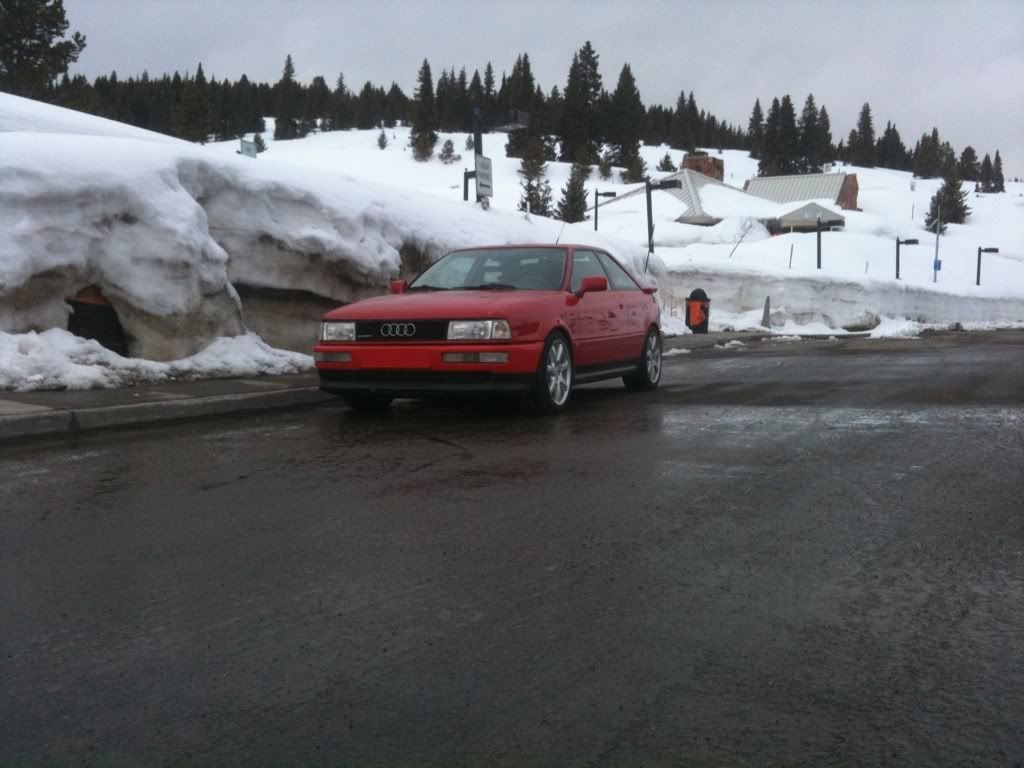 First post build drive:
Winter Mode 2013: