Hello!
A little over a week ago, I took a 1000 mile road trip with my dad up to Carlisle so that I could finally get to see the absolutely ludicrous projects that I have the pleasure of following right here on this very forum, as well as some of the wonderful people behind them. Having pretty much been a lurker for both my involvement on the internet and the car community in general, I wasn't quite sure what to expect. Sure, there would be high horsepower Audis, as well as what seemed to be a very tight-knit community, but what would they think of some random kid showing up from Tennessee in his practically stock 200? Oh god, what would Nick think of that monstrous PM I sent him just before driving up?? Oh well, one way to find out...
Well, turns out any qualms I had prior to Carlisle were completely misplaced! Every single person I talked to was very accepting to a new member to their community, readily sociable, and willing to talk to me on a personal level. I got to know several of the faces behind the usernames here, and, at one point or another, each would tell me some variation of "WHAT?! You're on The Project Pad and you haven't started a project thread?!" Of course, I tried to object about how I'd start one when I started doing something interesting and began upping the power, but for now I- "Kevin. No one cares! We just like to see pictures of stuff!"
So here we are: Peer pressure at its finest!

Some of you may know me from Carlisle or MotorGeek (I went by my nickname Sven over there), but for those of you who don't know my genesis story, it actually starts with my very German dad. He originally bought this car from the original owner in early '97. I was not even 2 at the time, so I had the delightful fortune of growing up with this car. My relationship with this car spans practically my whole life, which, coupled with my inexplicable need to be be as descriptive and precise as possible, could easily bring this first post to epic proportions. So here's a quick summary:
My dad moved on to his B5 S4, so the 200 went on to my older sister through high school. Just like my siblings, I learned to drive on the 200 in parking lots, around the time I was 13. For reasons unknown, though, the car fostered a love in me not present in my siblings. After my sister left for college and I wasn't old enough to drive, the 200 didn't get driven much anymore, there wasn't any power (massive boost leaks) and the paint and interior were in a sorry state. But I fell in love anyway.
By chance, I started following Nick's (amd is the best) and later Chris' (loxxrider) work on their 200's, as a result of trying to learn more about these unique cars. Seeing videos and threads with their wicked machines excited me to one day doing something similar. At the time, though, no one in our family did a lick of work on cars; everything was done at the mechanic and only if something went catastrophically wrong. As I went through high school and the 200 got put back into service, though, I had already started planning out how I was going to buy the car off my dad and begin work on my own big turbo 200! But first, I needed to learn more about engines. Heck, I'd never even done my own oil change! I consoled myself by taking care of simple repairs like cosmetics and vacuum lines. But then, tragedy struck! Our mechanic informed us that the head gasket had started to go - probably from driving hard with a broken thermostat. My mother had always pushed us to sell (or even scrap!) the 200 because of the constant high costs of repair, and this was the last straw - waaaayy to much for my dad to contest. My parents were already looking for a replacement. Noooooooo!! My plans could never come to fruition, since I still didn't know jack about working on engines! However, inspired by the people who had first lead me to dream big and considering how they did everything themselves, I stepped up to the plate. As a desperate final plea to keep the car, I asked my dad if I could attempt the repair myself, since there was effectively nothing to lose. With his approval, I bought the Bentley's on eBay and read them cover-to-cover about 3 times, looking up any component I didn't fully understand.
After a long summer of hard work, she started up on the second attempt!! I absolutely cannot express my excitement in that moment, as I almost fully expected it to fail catastrophically. I still have trouble believing I did it.
If you've managed to read through this far, well, I'm impressed! I'll leave the rest of the story to be told by a pic dump of the 200's life since I began documenting it. Unfortunately, I don't have any shots of how filthy the engine bay was before I touched it, as I didn't realize what it would progress to. This is the earliest shot I have after I did extensive cleaning: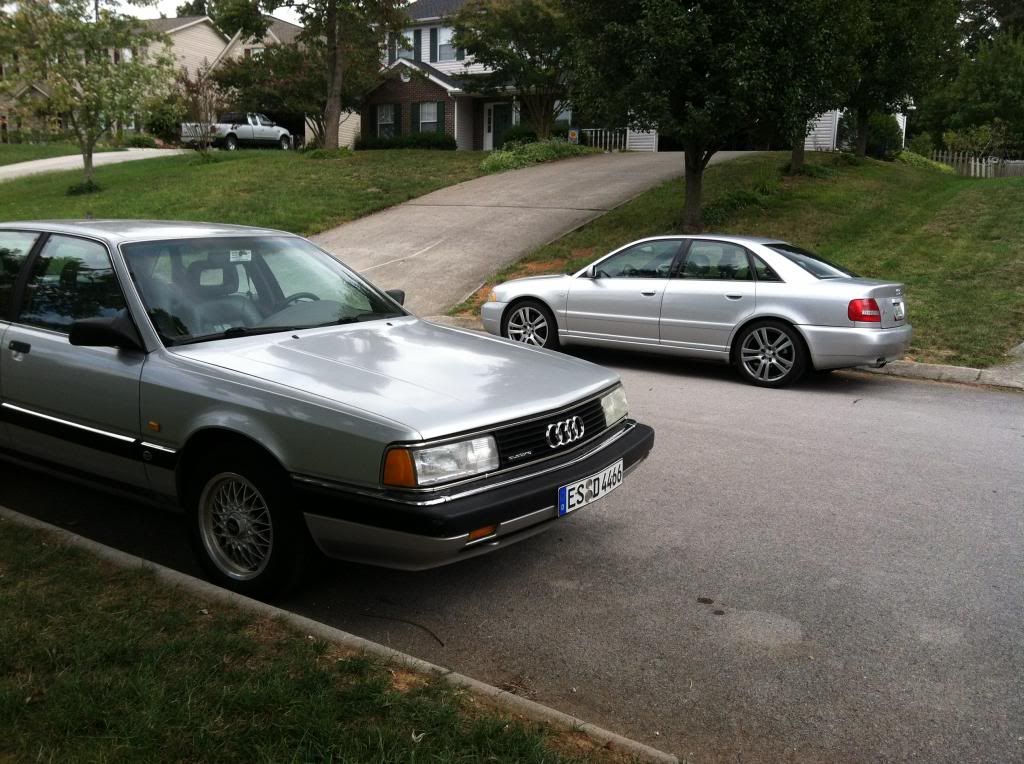 It is my theory that the PO washed the car with razor blades
Half way done! This takes eternity to do by hand.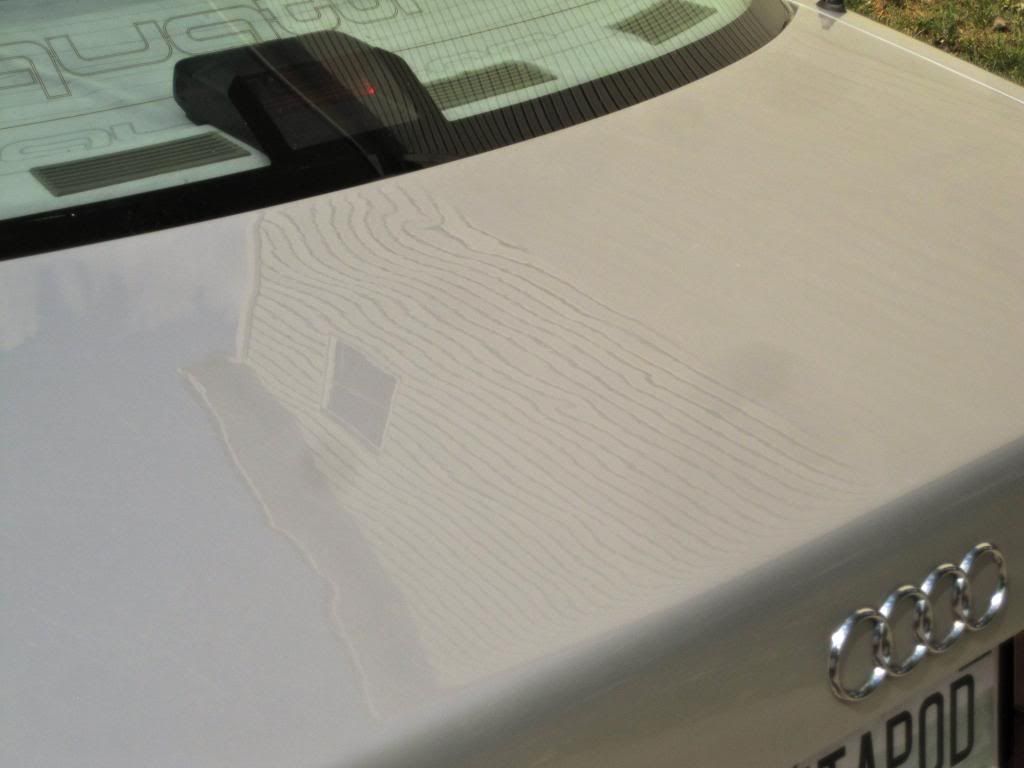 Mmmmmmm... Well, that explains why the pressure gauge was just an atmospheric barometer.
Much better documented from this point on.
So that's where all my oil had been going
Did a little polishing while the head was at the shop
"Rebuilt" the lifters, so hopefully no more ticking? A big thanks to my good friend Sam for helping with the tough ones!
In retrospect, I wish I'd gotten head studs instead, but I was (am) short on funds, so I spared the expense at the time.
Minutes after first start!!
And back on the road!
Now with a running car, I could finally take care of all the other stuff that had been bothering me! For example this...
...got replaced with this! Lucked out at the scrap yard, since we never get Audi's down here. $10 a piece from a C4 100. Passenger side was put in later to match after I figured out the wiring modifictions I had to do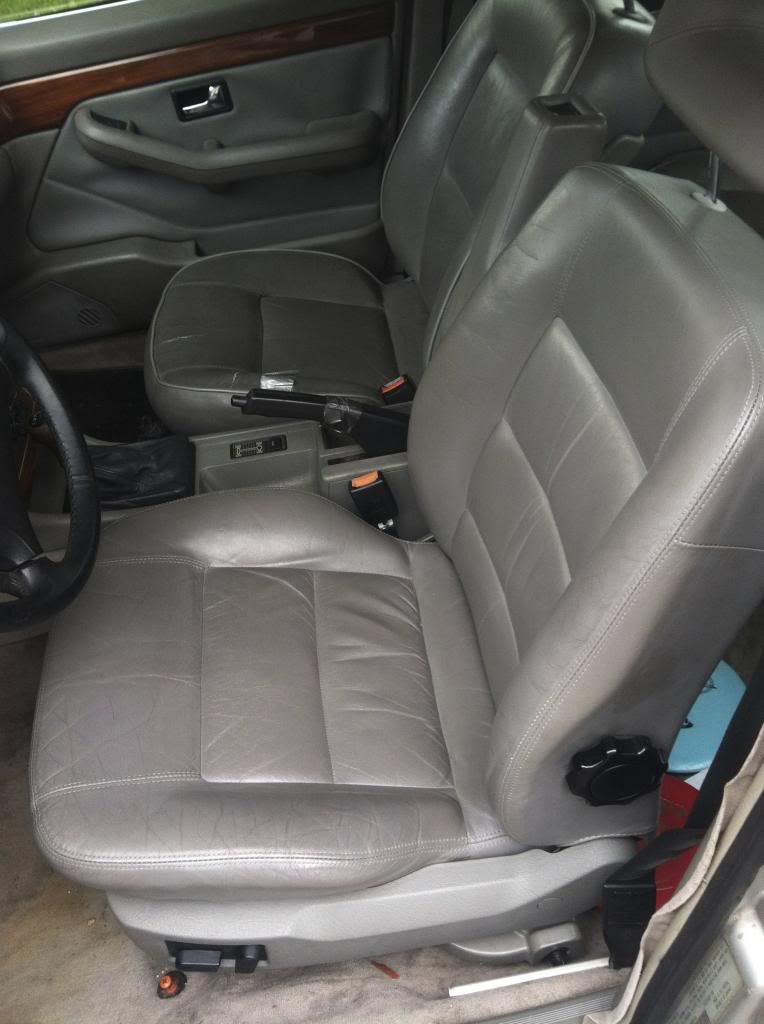 It'd be nice if I could use the other half of my gauges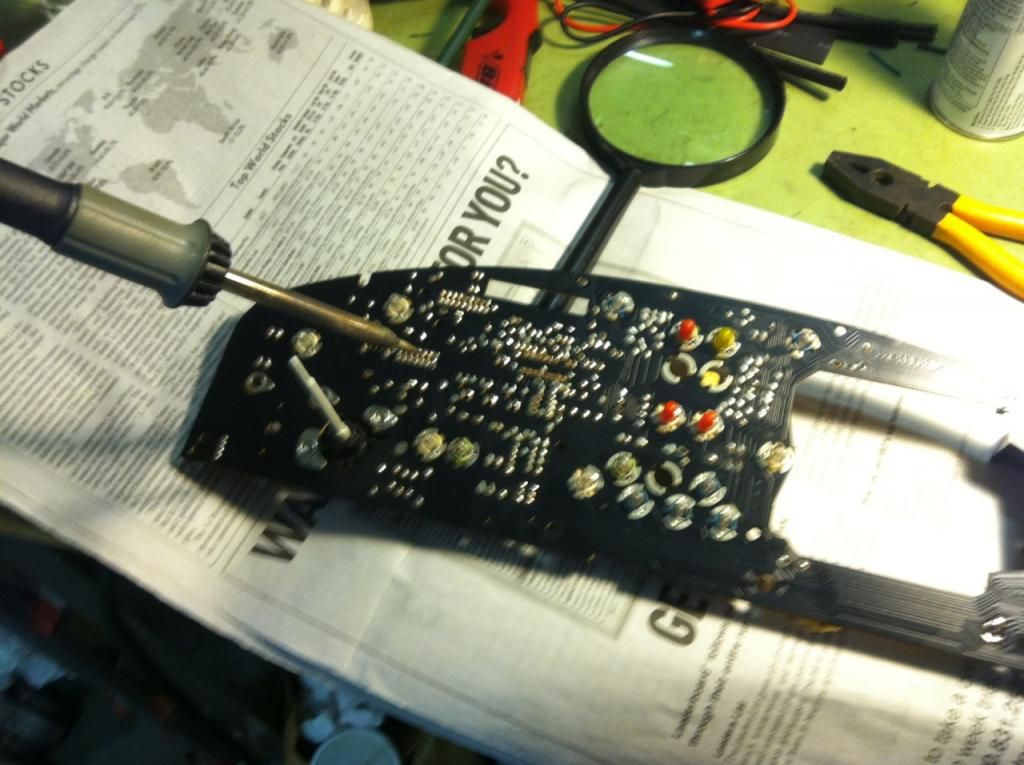 And then there was this...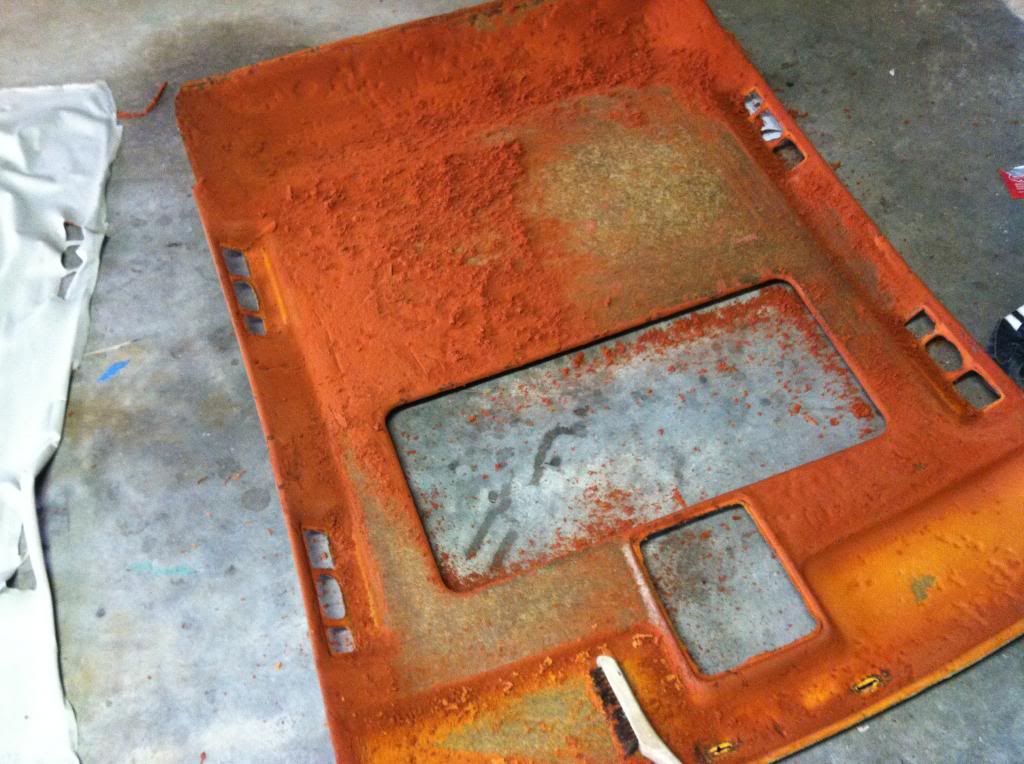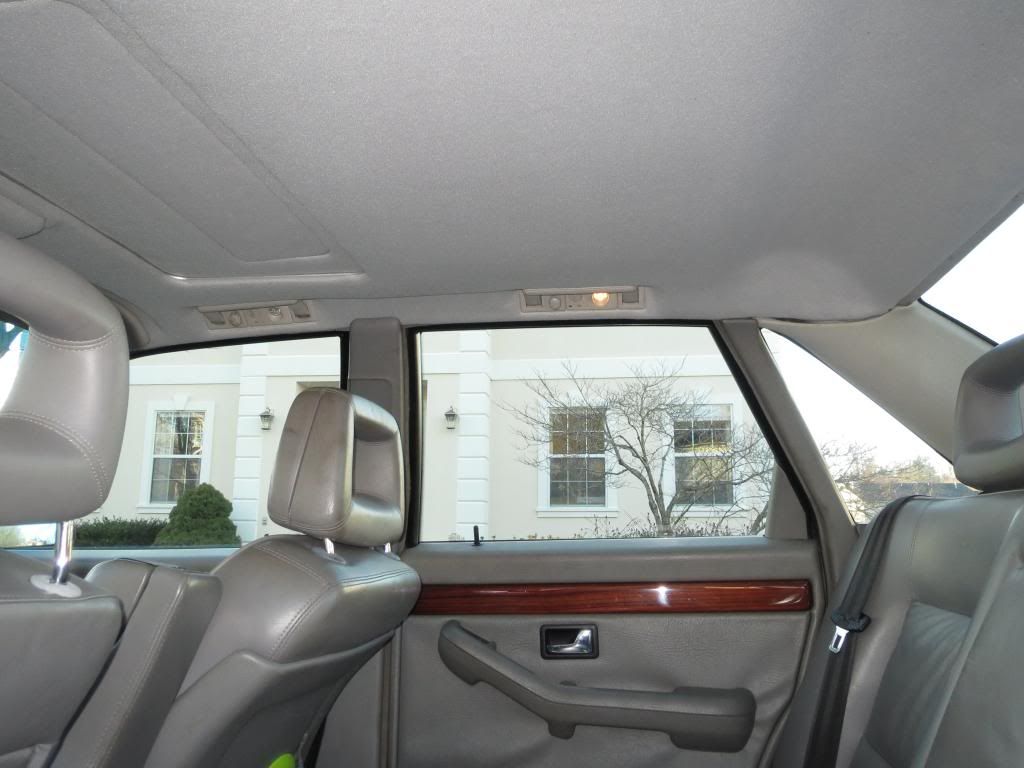 And finally, we made an appearance at Carlisle! (left to right: my dad, yours truly, and Nick - amd is the best)
I'll definitely be back next year! I met so many cool people that I don't think I could list them all without accidentally leaving someone out. I had a great time, and I got some pretty sweet rides, especially from chaloux and mushasho. They had what were easily the fastest cars I'd been in, so I was pretty much blown away - though I don't suspect that experience will be good for my wallet.
Anyways, my plan for now (basically stage 1) is to first get the car just as it should have been from the factory. The engine is pretty much taken care of for now. Over the course of eternity, I'll be taking care of the brakes, drivetrain slop, and especially suspension, which is really starting to show its age. And of course other miscellaneous upgrades, like platinum urS seats, if I can find them.
After that, I'm not exactly sure of the specifics, as I'm still tossing ideas around. Definitely standalone management on a built engine, but I want everything I do to be able to pass as stock to the uninitiated - semi sleeper status, basically. We'll see as time goes on. The biggest hurdle at the moment is funding, as I'm just a poor college student.

Anyways, that's that. Thanks for taking the time to read through to the end! I hope it was at least mildly interesting!