Got the pump from the UK today finally.
I found some great info on this install. There are people with all kinds of cars using these things.
Firstly, here's the pump (cleaned up). Complete with pigtails for the harnesses: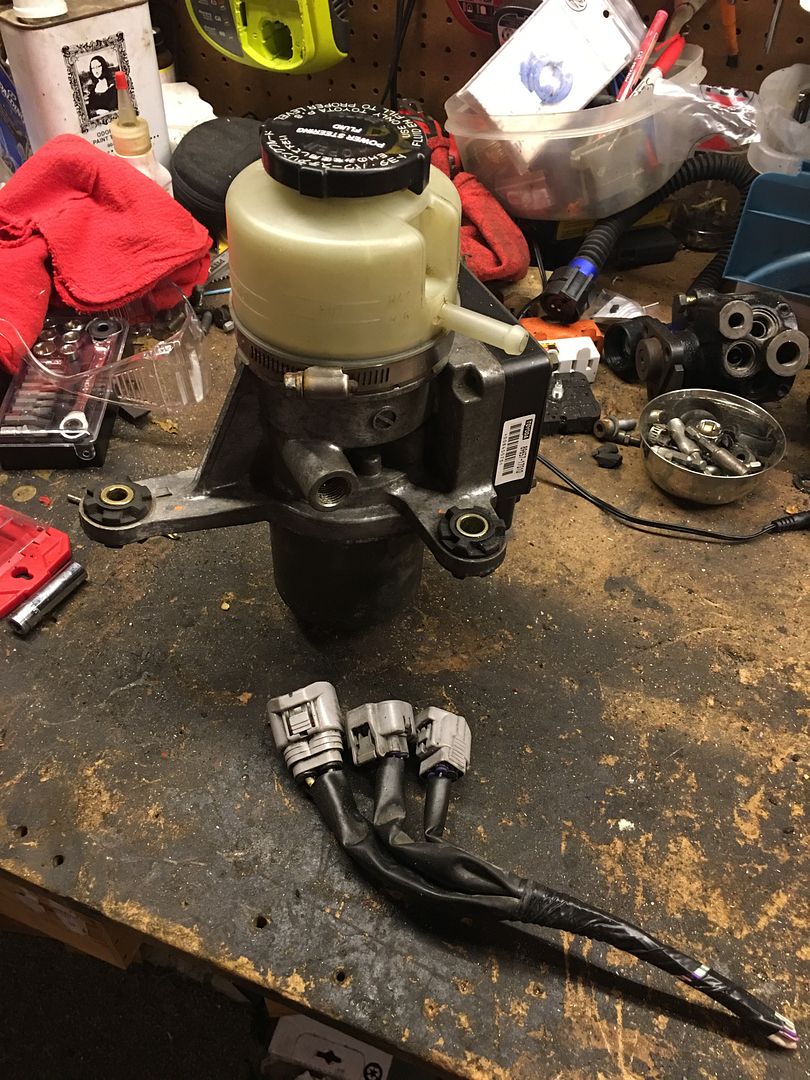 I have had a couple hoses made for my existing pump and I now have hard fittings on the rack and the pump with a hose in between - all connecting with 6 AN fittings.
So I found a fitting that uses 6AN for my existing hose and 16mm x 1.5 for the pump:
http://www.summitracing.com/parts/rus-670531
I also bought a 90* fitting so I could route the hose down:
So now I will get it wired up and try to install. I found these diagrams for the wiring: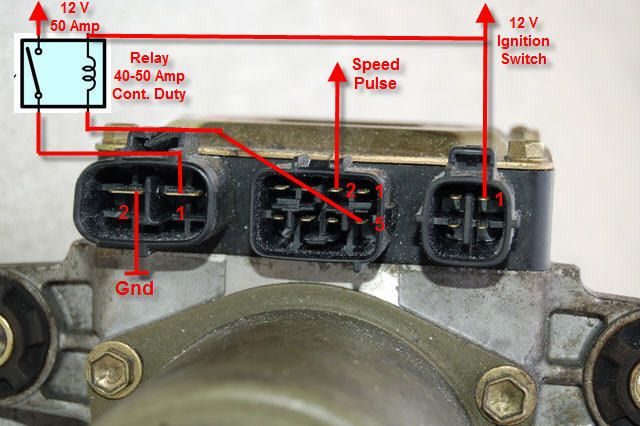 I bought this relay kit and hope to get everything working this weekend:
http://www.amazon.com/Fastronix-Weather ... ge_o01_s00
Lastly, it occurs to me that with the PS pump eliminated, I will have eliminated my Viscous Fan, Power Steering Pump and AC Compressor.
The Fan pulley and AC Compressor are currently on the engine as rollers but I now will just have the alternator on the serpentine belt. I'd love to get rid of the extra stuff and make some more room for air movement.
See here: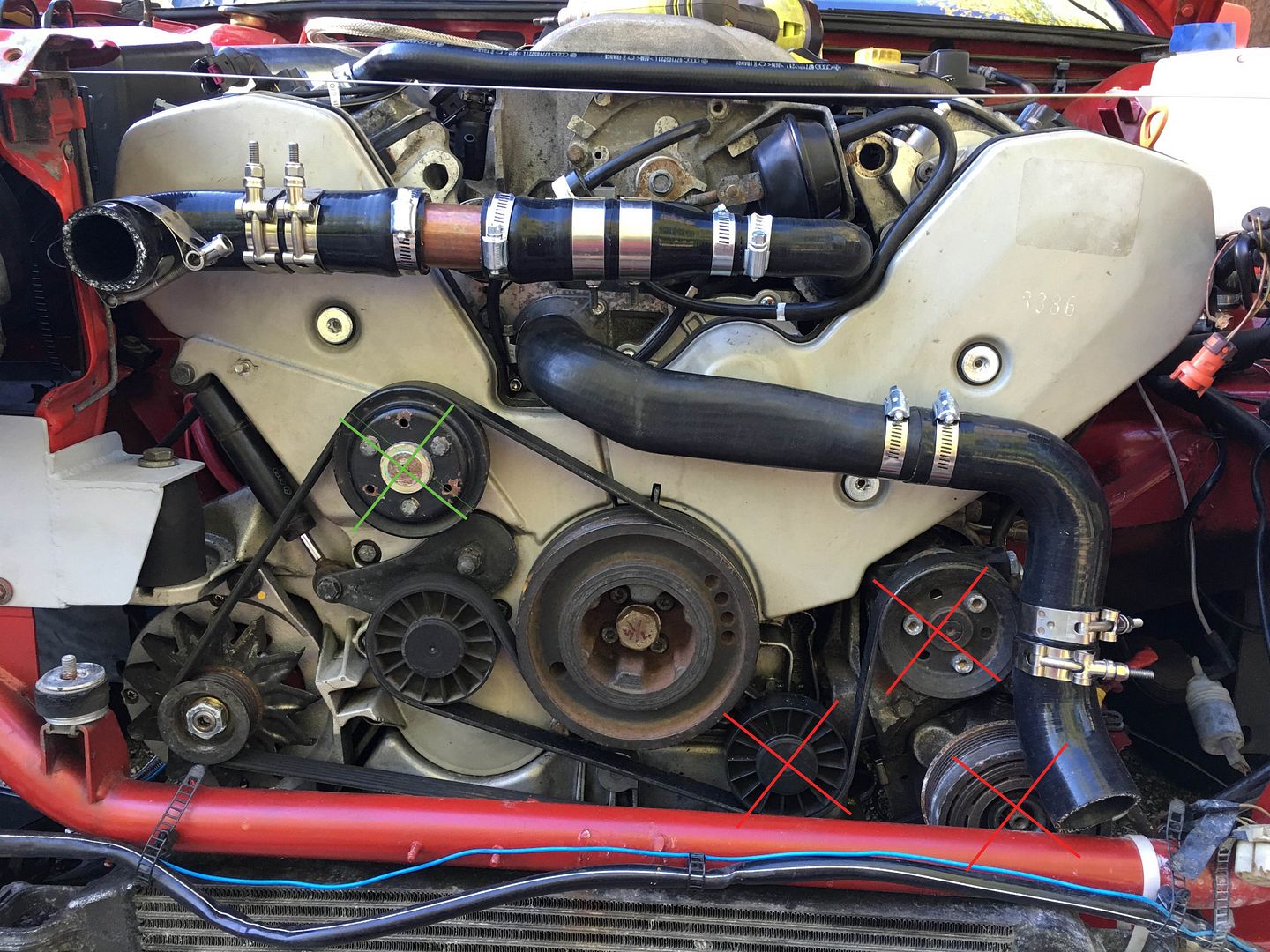 I can pretty easily get rid of all the stuff in the Red X's but the Blue one is tougher. I'll need to figure out how to tension the serpentine belt by likely moving the tensioner.
I will need to cut off the little bracket that the timing tools fit into so I guess I'll just source another belt cover if I ever decide to change the timing belt again.