Got the Brackets back from the metal dipper/cleaner today.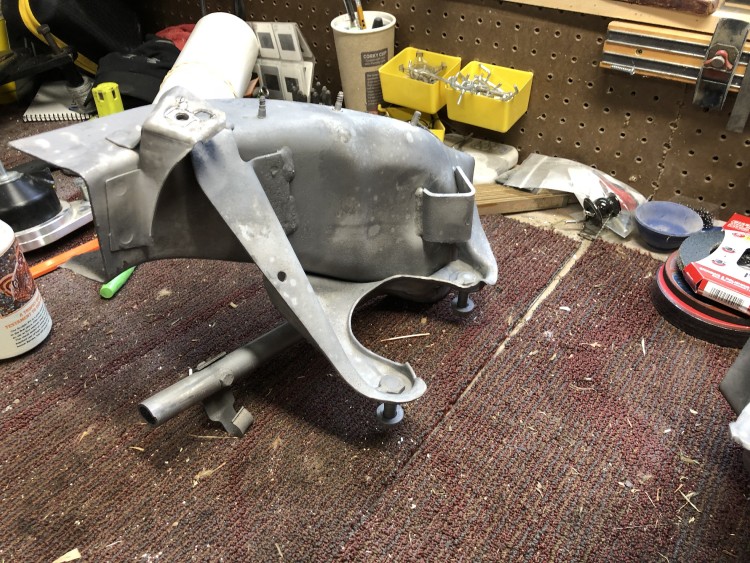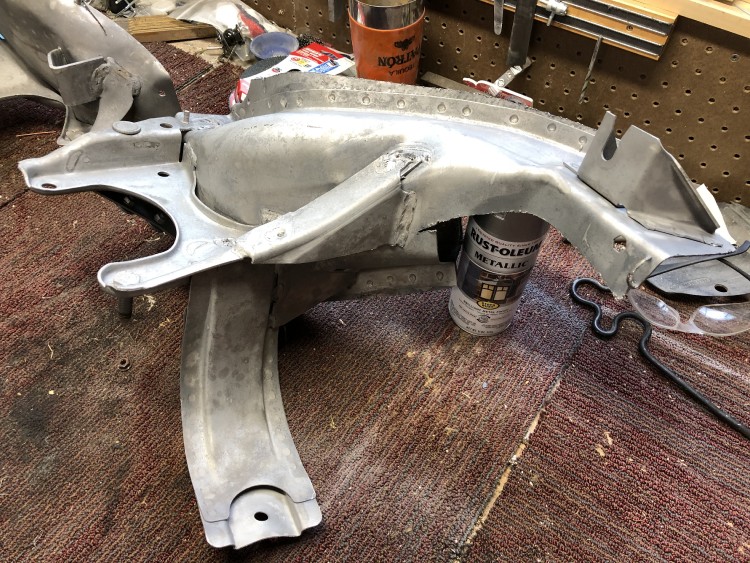 Got the Driver's side cut off of the frame rail bit and went to fit it. There are some differences with the frame rail but nothing that will keep me from using this I think.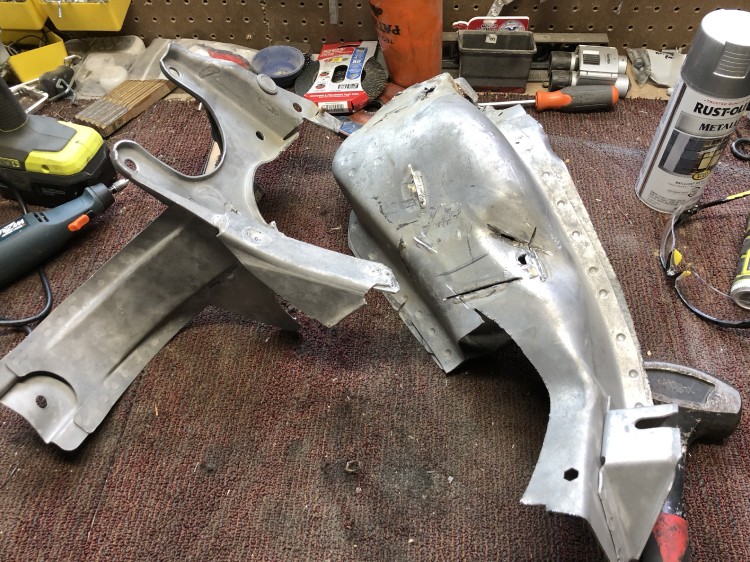 There is a divot where the top rail of the bracket hits the rail on the parts I have - but not on my frame: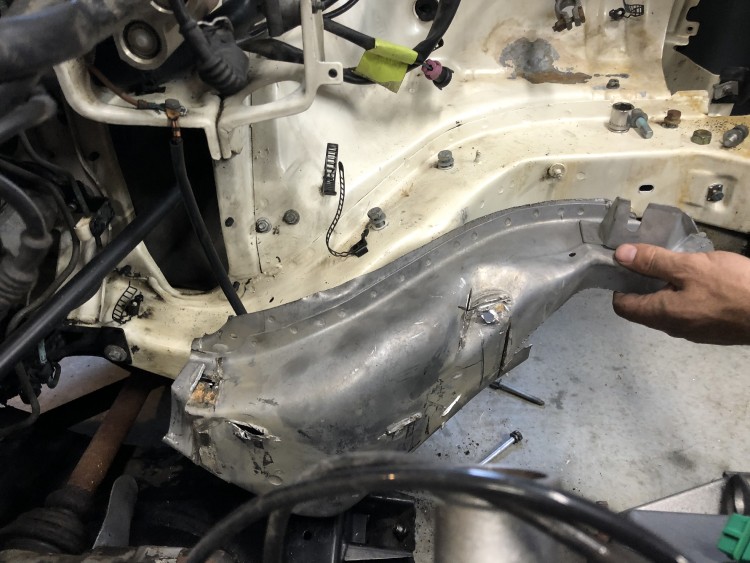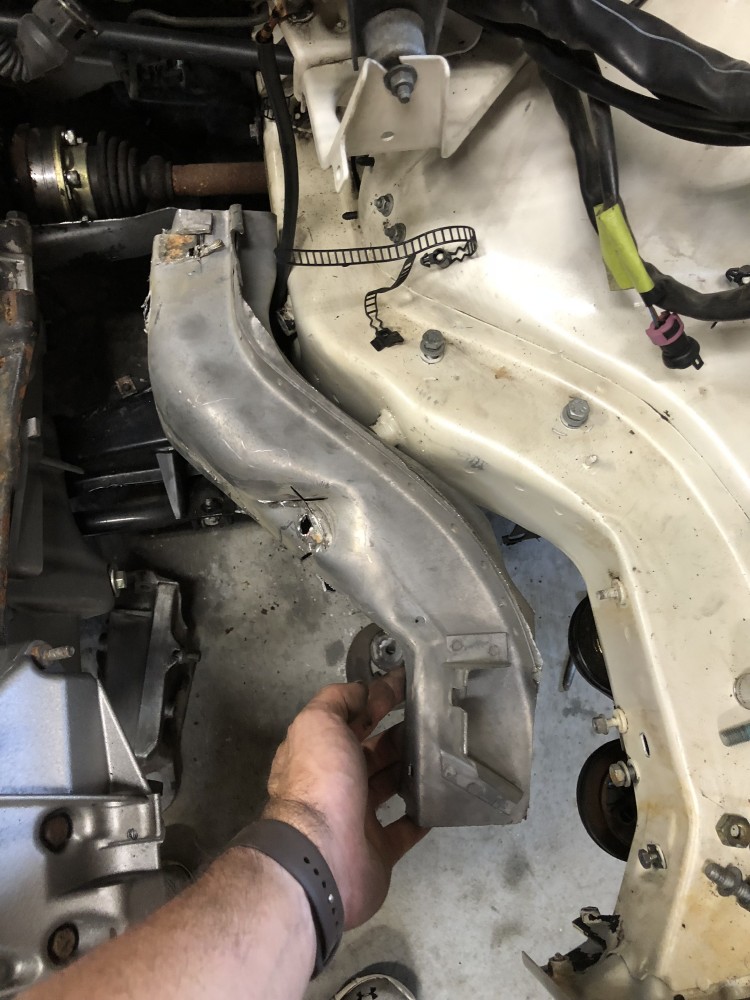 I think I'll keep the other side using the B4 mount and I'll just do this side welded in. Need to cut out the radiator side mount too eventually.
I believe I'll need to cut the bungs off of my driver's side frame rail where the B4 mounts bolts thread in.