Some Non-Audi Content!
So, my wife has been angry with me since I converted the cabriolet to a 5 speed since she can't drive a manual.
This car showed up on the facebook group "Obscure Cars for Sale" and it was about 10 minutes from me so I figured I'd check it out.
It's an auto and a convertible and it was cheap so I figured what the hell.
I bought it earlier this week and brought it home last night.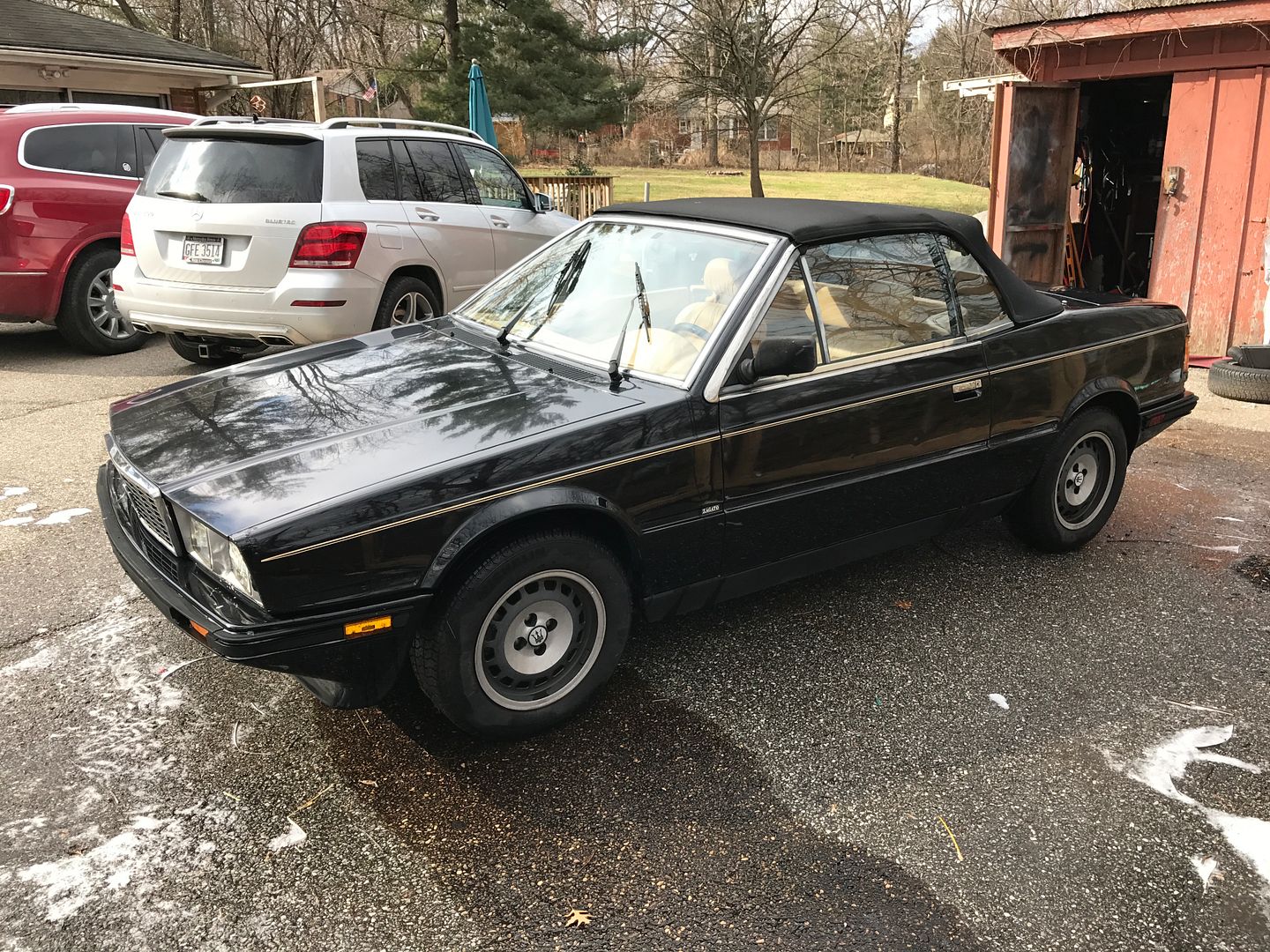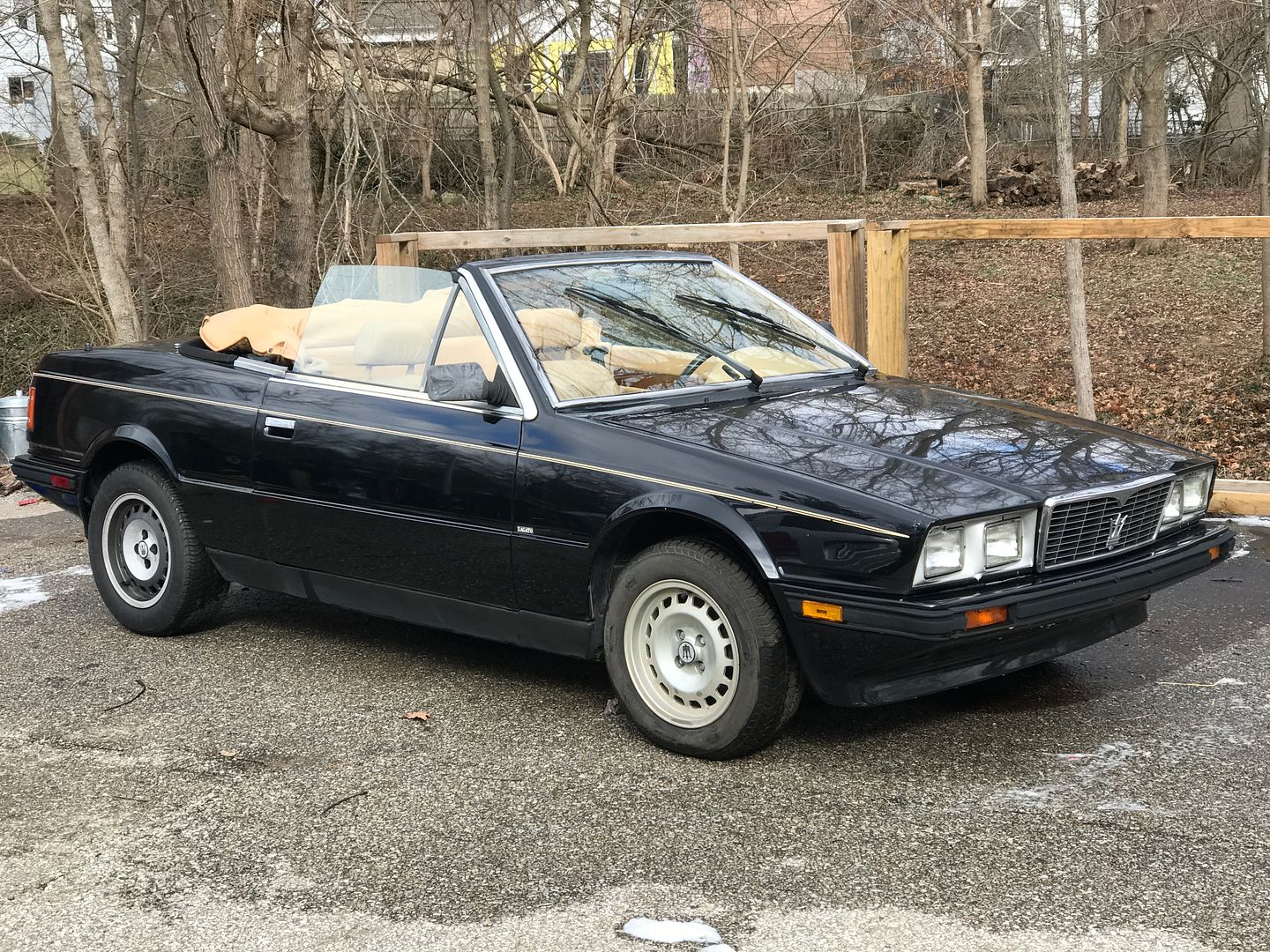 The story is this: I bought it from a Maserati tech who bought it from a guy about 3 years ago. The car was that guy's dad's for a long time but he died I think and the son ended up with it. The car wasn't running right so he brought it to the dealership here. They don't work on this era Maserati but one of the techs bought the car.
It had a stuck choke and wasn't running quite right. The tech took the Carb out and sent it away for rebuild but never did anything more with the car.
I got it with the freshly rebuilt carb and a spare "bad" carb as well. Apparently the issue was a sticking choke.
These were the first production cars to come with two turbos. This is a 2.5L V6 twin turbo with about 190 HP. Nothing crazy but a rare car and kinda fun
Overall the car is pretty nice. About 36,000 miles. The interior is really cushy. Soft nice leather. The top is new which was a big plus for me having gone through replacement with my cabriolet before. A few dings in the doors but overall the paint is good. A little rust right at the headlights but nothing crazy.
We'll see if this was a huge mistake - it didn't cost too much so I should be okay I hope!