Ben's 924S

Posted:
Fri Sep 13, 2019 6:09 pm
Hi all,
I've done it again. I can't stop buying unwanted 80's sports cars (see prior Maserati Biturbo thread)
This time I found a 1987 Porsche 924S on craigslist in Cynthiana KY (about an hour south of me) for $800. Non-running of course. How can I be expected to say no to that?
Anyway, here's what it looked like when I brought it home: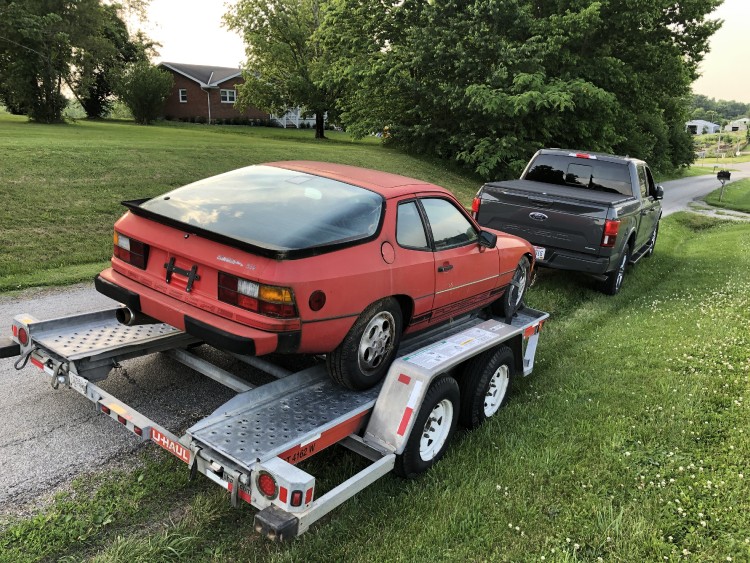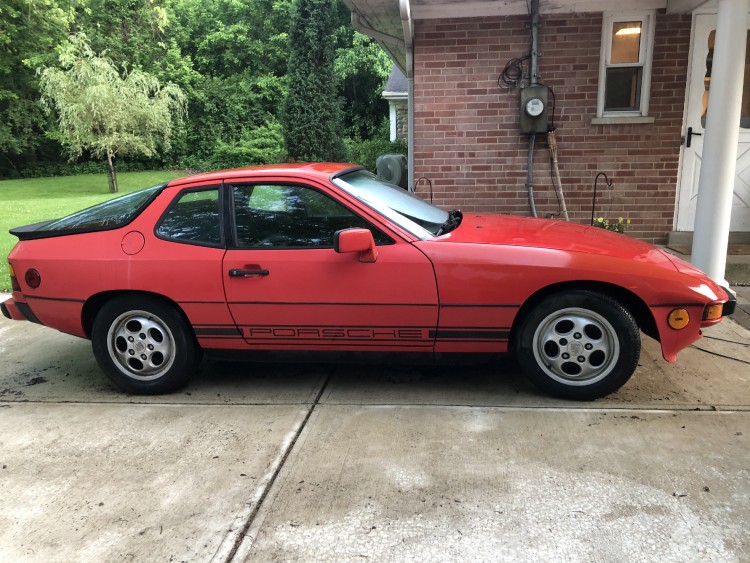 The driver's side had been hit in the door and just behind so the PO put a rattle canned 944 door on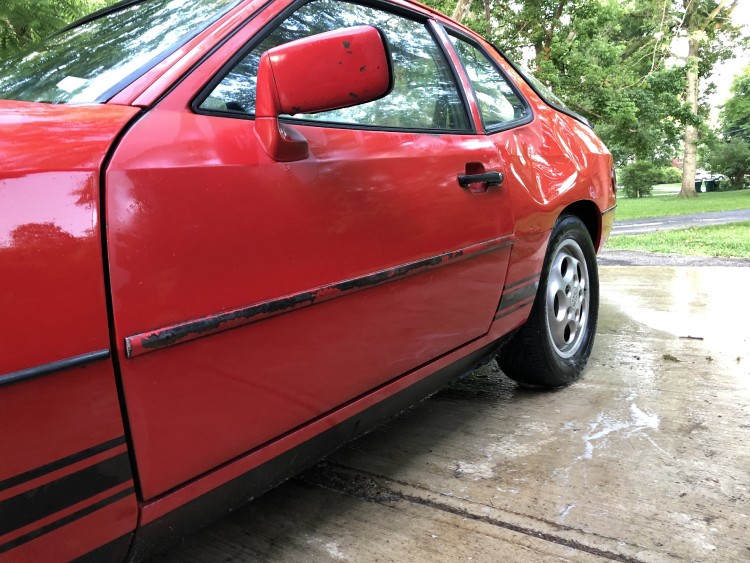 One of the reasons I pulled the trigger is that the nearby pullandpay placed a red 1987 924S (though this was an automatic) the same week I found the one I bought.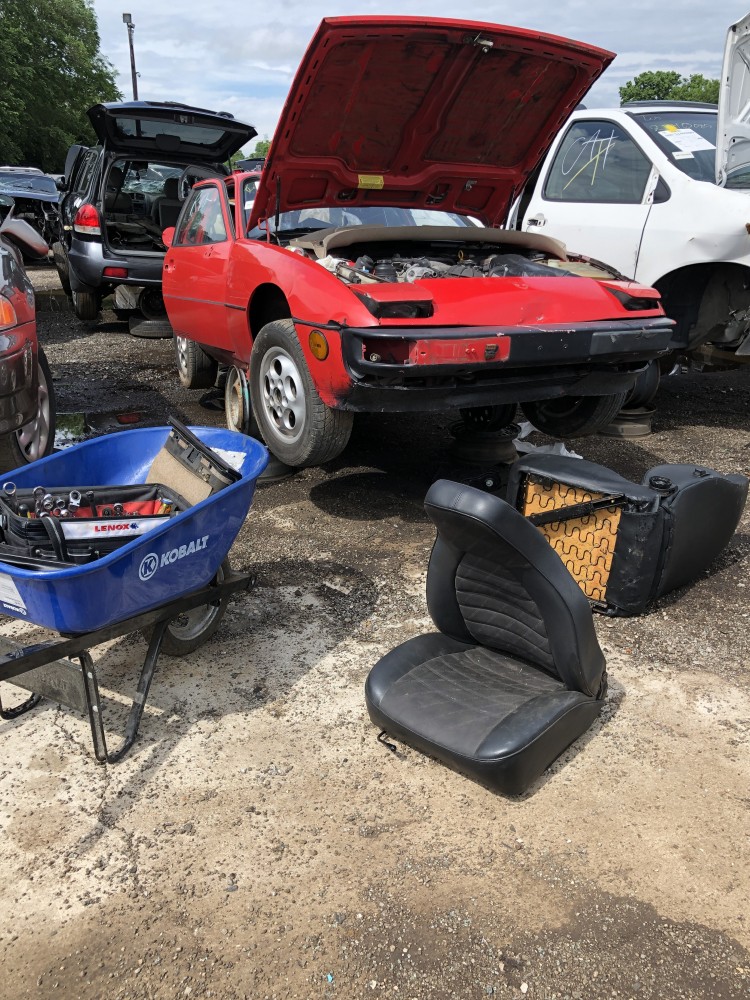 I pulled a bunch of stuff over a couple trips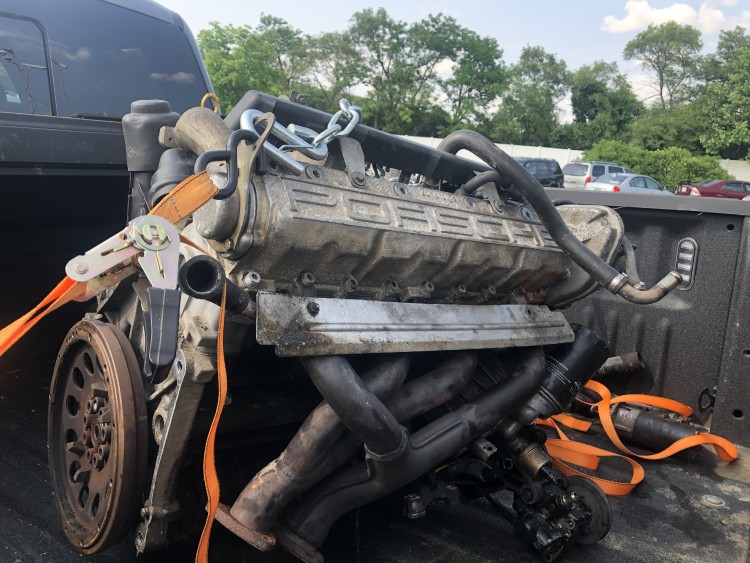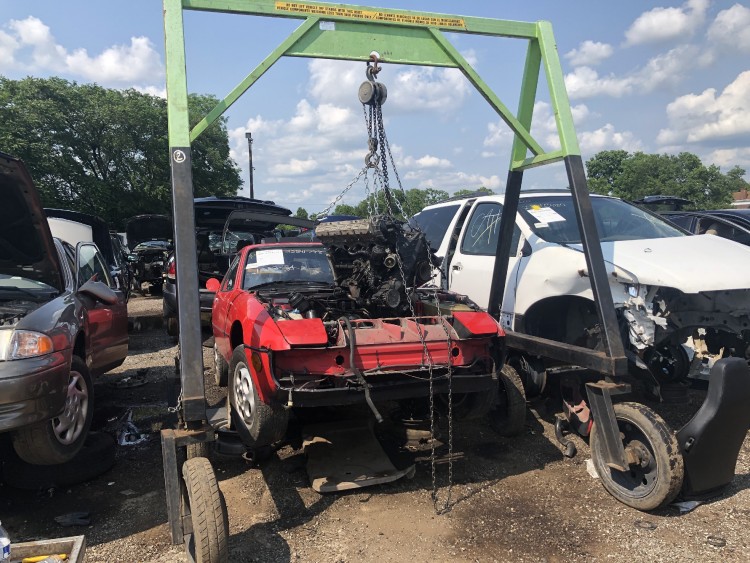 First the good passenger's seat, the door cards, the center console, seat belts, sunroof panel, hood, fuse box, glove box. The door was bad and the hatch was destroyed so I left them.
Then when I went back I pulled the motor complete.
Also the steering wheel which i changed out later
So the interior now looks like so: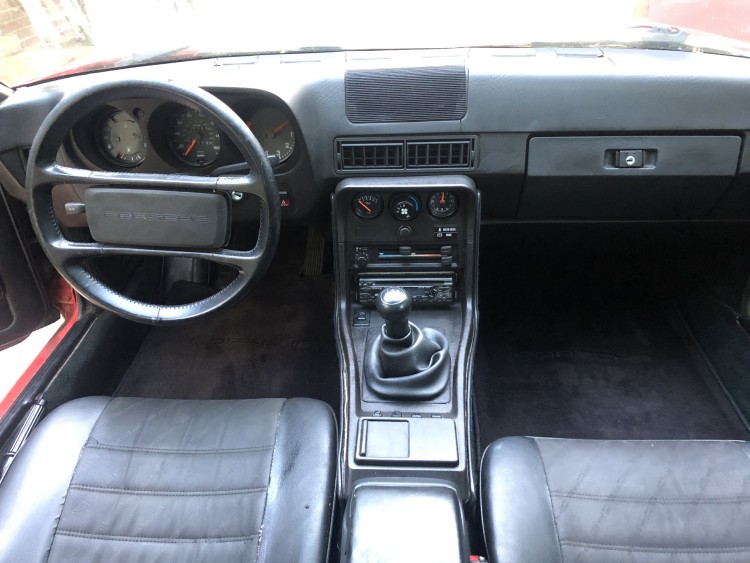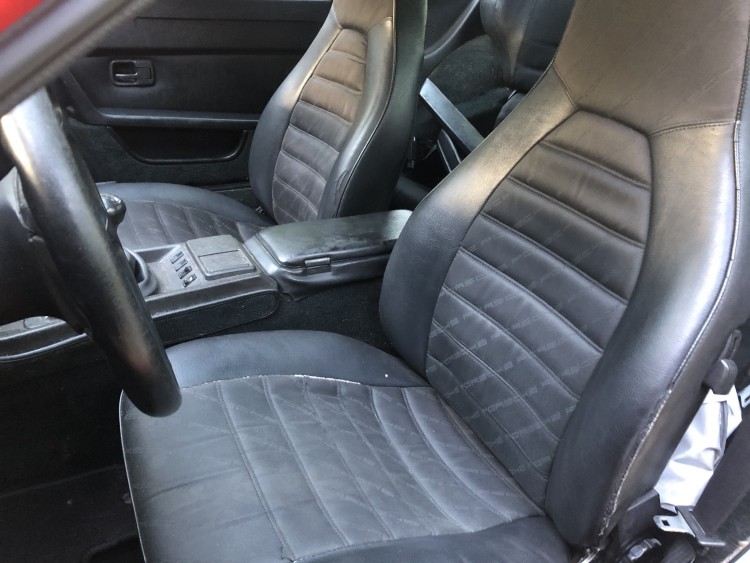 Then I went about trying the get the car to start.
The previous owner said that the car had overheated and he thought the head gasket blew. We couldn't get it to start when I picked the car up so I didn't know what to really expect.
After the usual fuel, spark troubleshooting, I narrowed it down to the ECU not sending spark to the plugs. Here's what I found when I pulled the ECU: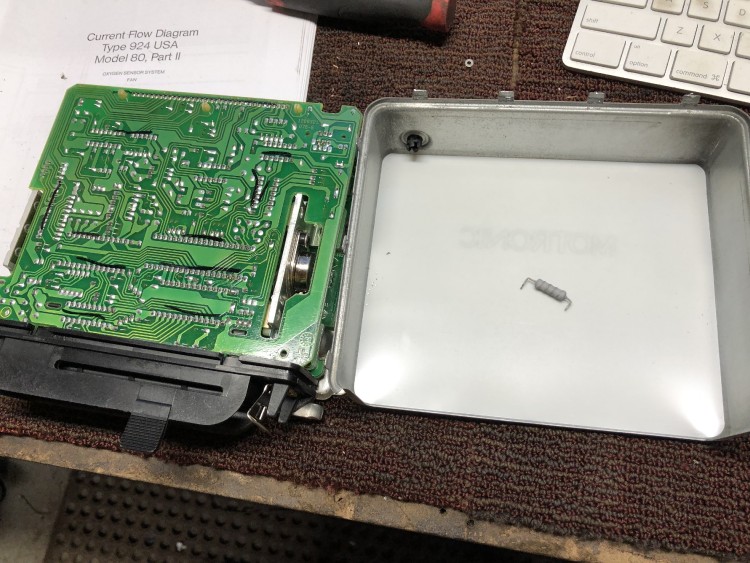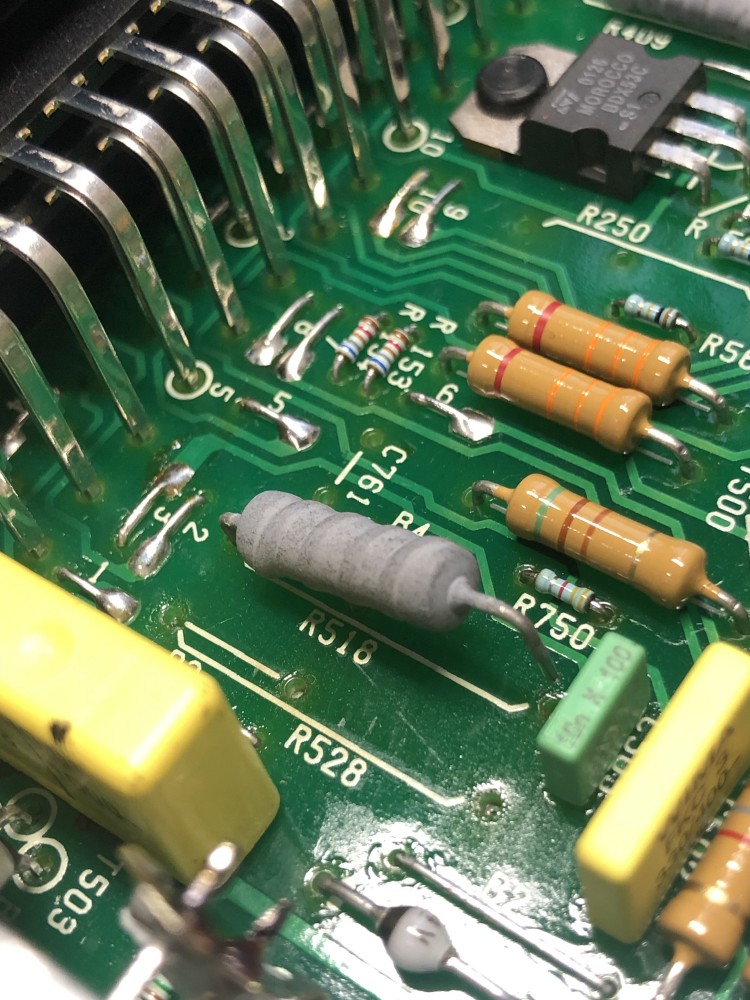 The resistor pictured was rattling around in the ECU box - I tried to solder it back in but it still didn't work. Eventually I found a guy on eBay who has a TON of 944 parts - and lives in Piqua OH - about 2 hours north of me.
I ended up with this haul: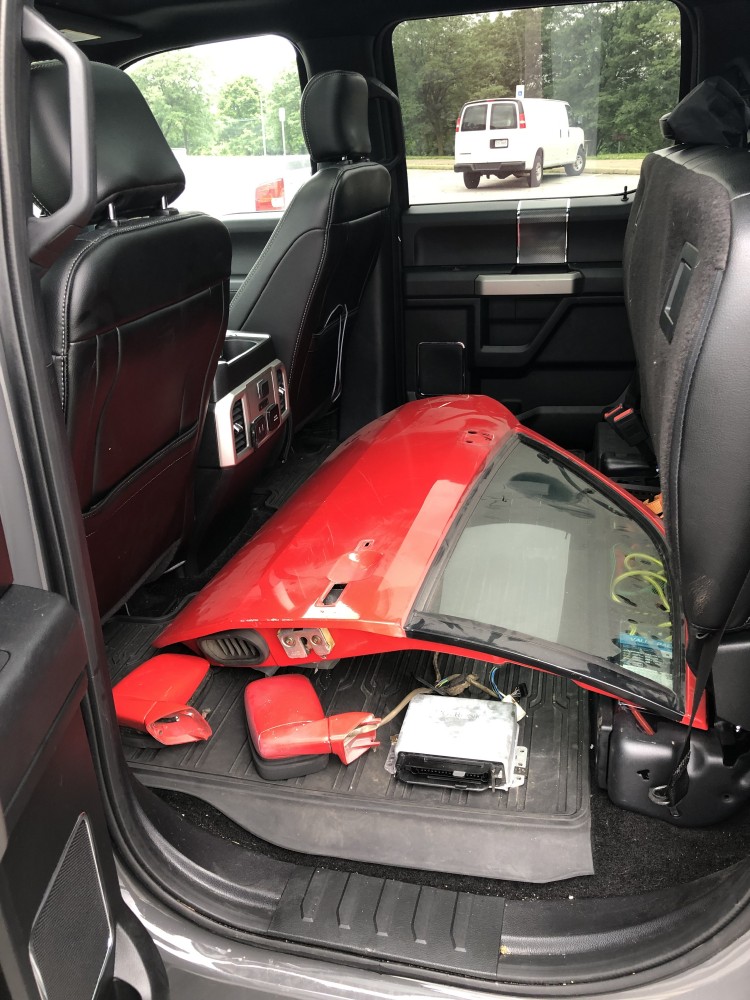 A couple Mirrors which I frankensteined into a good one, a new red door, and an ECU.
Here's the new door compared with the old one.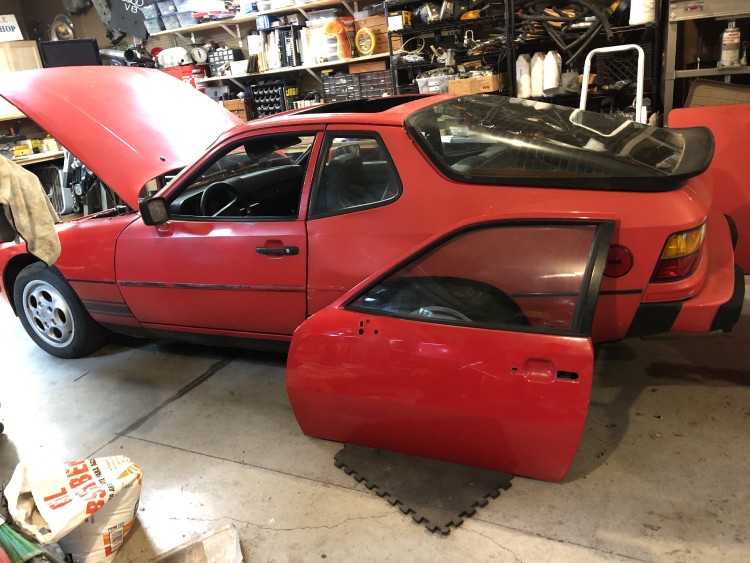 This car was painted in Guards Red - which is like the Porsche version of Tornado Red -- Single Stage! so I was careful about getting body panels that hadn't been repainted and cleared.
I ended up finding the correct decals for the door - the Missing "PORSCHE" and a new non-oxidized "924S" and then I also hit the whole car with polish and compound:
See the line I'm pointing at here? I taped it off to see the difference: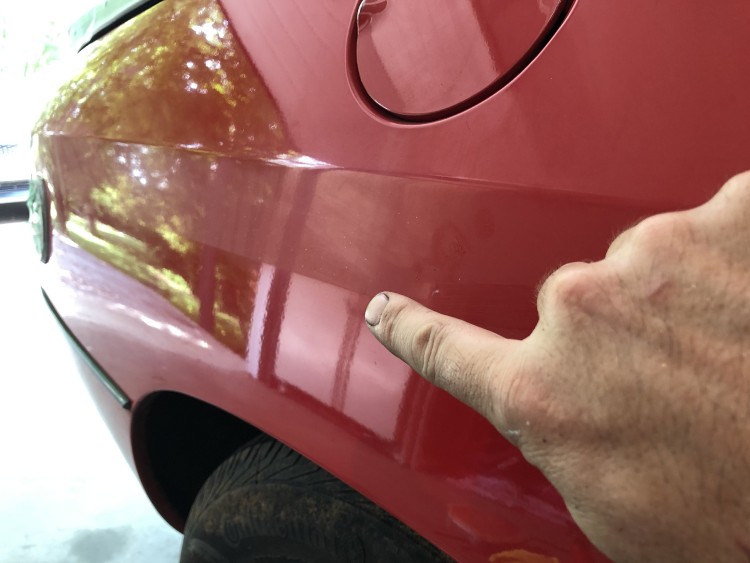 Also the roof - before and after :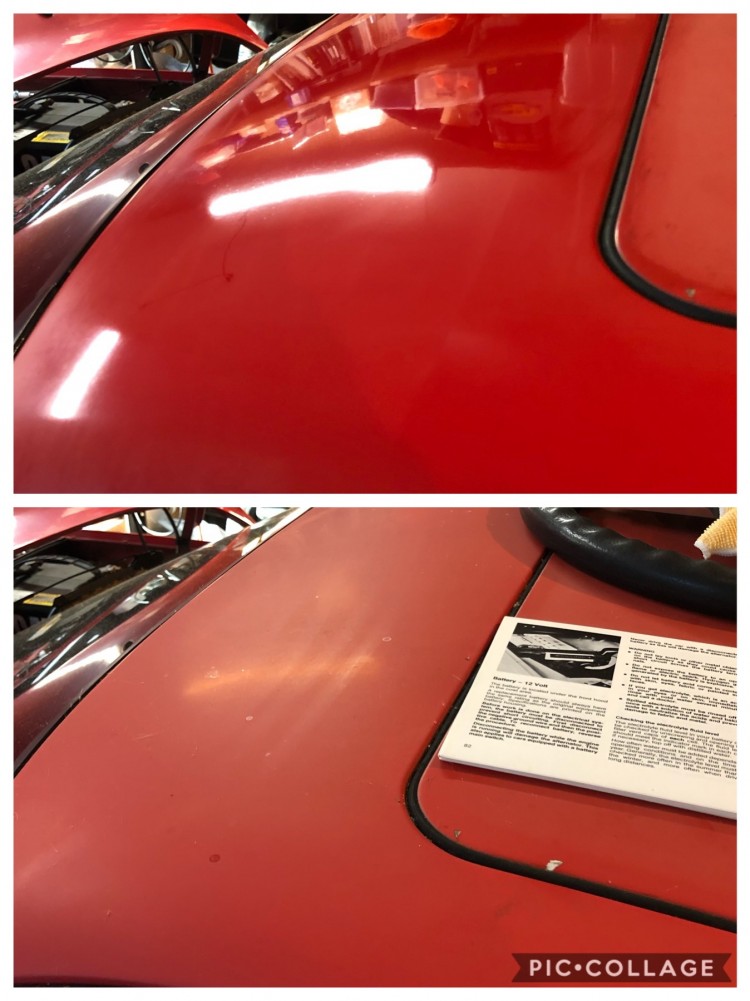 There were also a few places where the PO painted over entire body panels with what I think is a paintscratch brand can of matching Guards Red - I sanded through all of that on one fender and got back to original paint.
Looks pretty darn good after!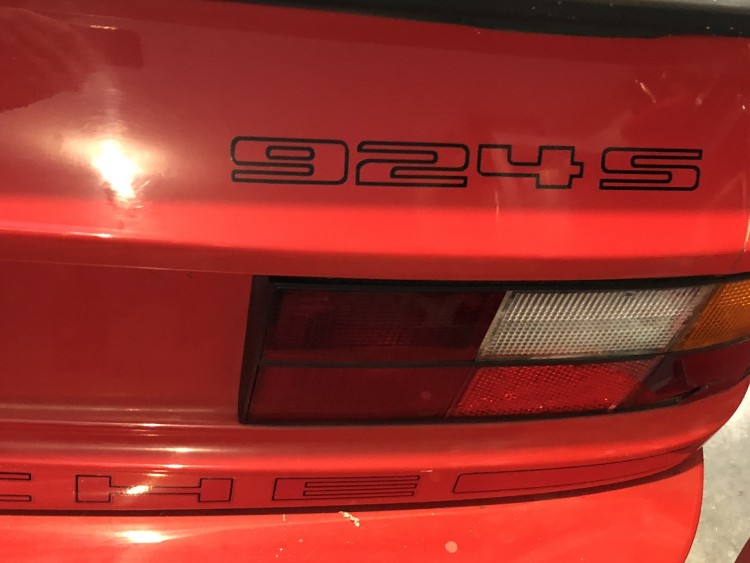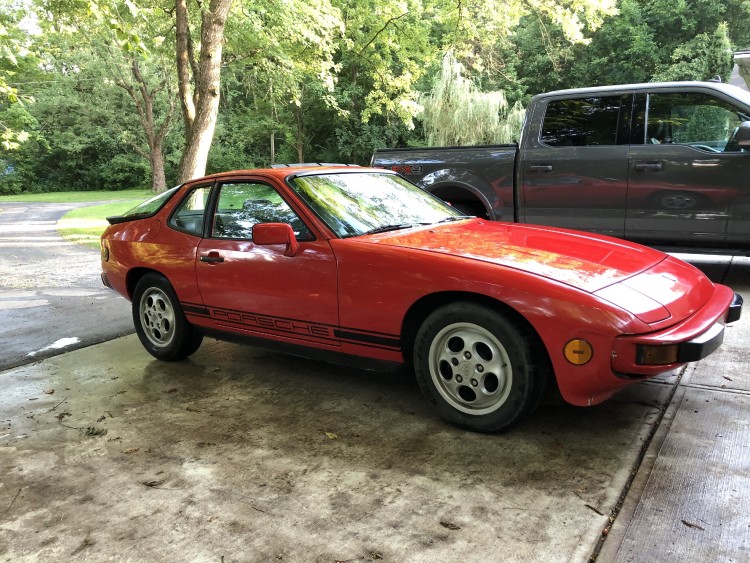 So I drove the car a bit once it was running and made sure I knew the problems before I spent a bunch of time or money on it.
What it needs:
Motor needs refresh - this one is pissing coolant from somewhere and losing oil. It never really seemed like the head gasket was blown (compression is okay) but it's definitely a worn motor. The odometer shows 116k miles (or maybe 216?) and the timing belt is definitely old.
Transmission - the clutch is on its way out. The symptom from these clutches apparently is that they are super herky jerky when you go on or off throttle. I have that bad.
Electrical - the radio seems to work sometimes, but not always. that's my last priority
So I took the leap and tore down the old motor: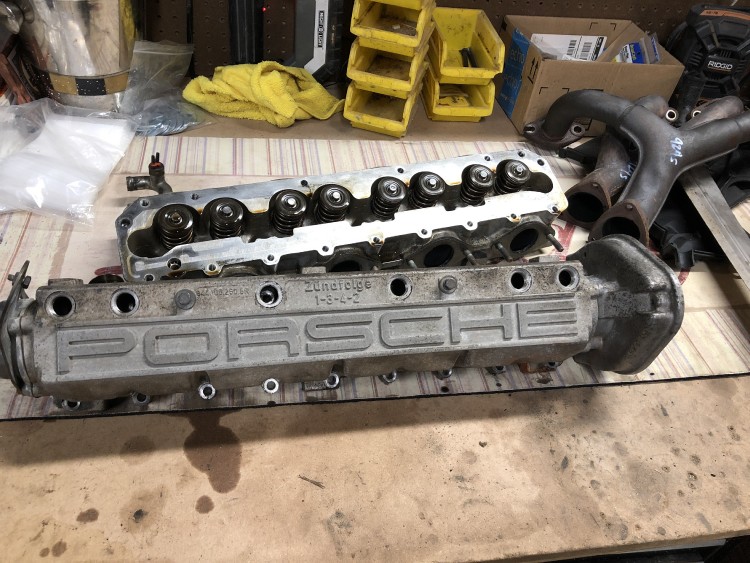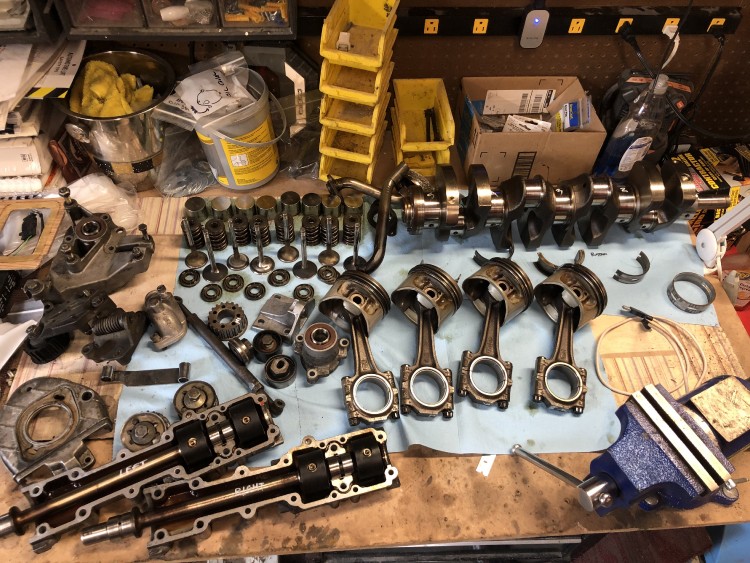 This stuff all arrived today - Rings, Bearings, belts, seals, gaskets, clutch etc.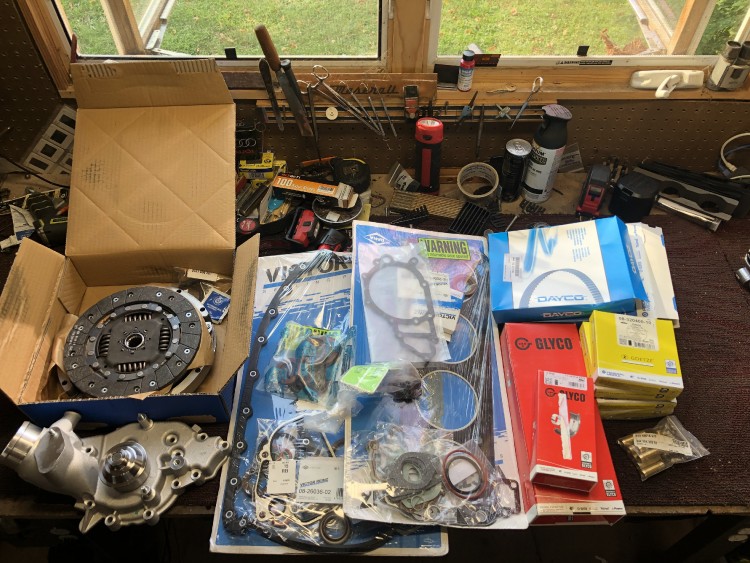 Oh, and I bought a lift!
Danmar M6
Anyway, wish me luck!