This is the project thread for my beloved 200 20v. I want to say that it started out very innocently, but I'd be lying. I bought this car because I couldn't get traction with FWD or RWD cars and thought building something AWD would be more appropriate. I started out by saying that a 30r would be fun on the small side, and a 42r might be a little too big to be fun. Well, that eventually all went out the window.
Anyway, I bought the car in the summer of 2008 with a little less than 150k miles on it. It was a peach of a car, literally nothing wrong with it other than the steering rack leaking. I can remember driving it home while my dad followed in my "big" turbo jetta. The thing felt like an absolute boat in comparison, but I could also feel the power being transferred to the rear wheels, and that felt right

I brought it home and commenced with phase 1.
Phase 1
...fun on stock turbo
I'll see how much I can explain in pics. This is when I first got her home. Almost no mods yet except for ripping out the stock airbox and throwing in a catch can since my crank vent hoses were royally effed.
started the audio install (clarion Hx-d10, PG ti and ta amps, high end PG subs, door components, etc.)
did some light interior work (lots of suede)
fabricated a nice downpipe and wastegate dump for extra gangster status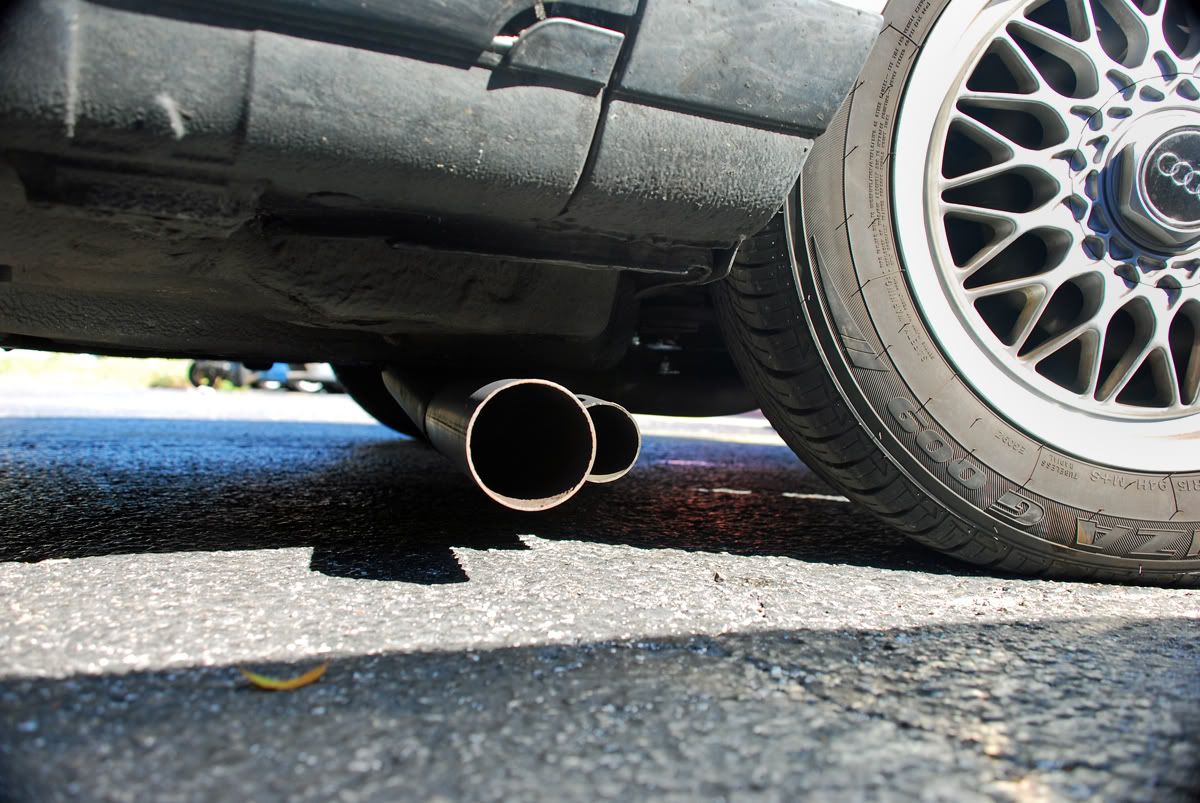 pieced together a nice VEMS engine management setup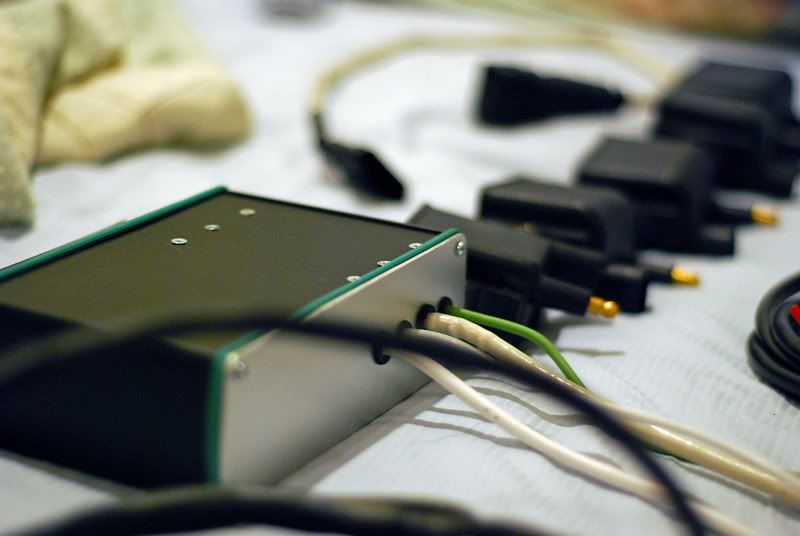 picked up new wheels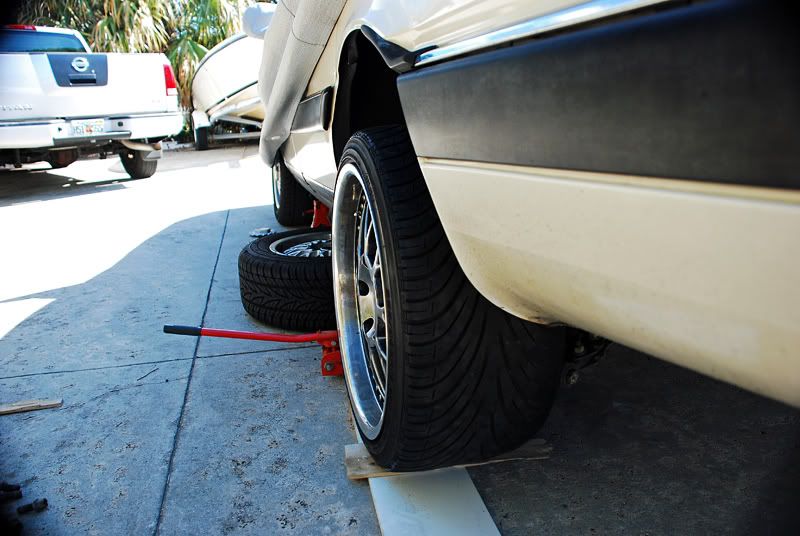 but fitting the wheels was way off into the future because I needed adapters to fit the wheels, and also these cars use a very unique front brake setup that doesn't allow for anything normal to fit up front in terms of the wheel hub size. Sooooo in order to fit the wheels, I needed to convert to Porsche brakes with Audi S8 rotors, custom brackets, braided ss lines, etc...and to fit the brakes, I needed the bigger wheels which required me to buy adapters. So long story short, I spent a lot of money just to fit these damn wheels.
While waiting for adapters, I picked up some sweet toys. (s372 is not mine)
for size reference, this is/was the one in the middle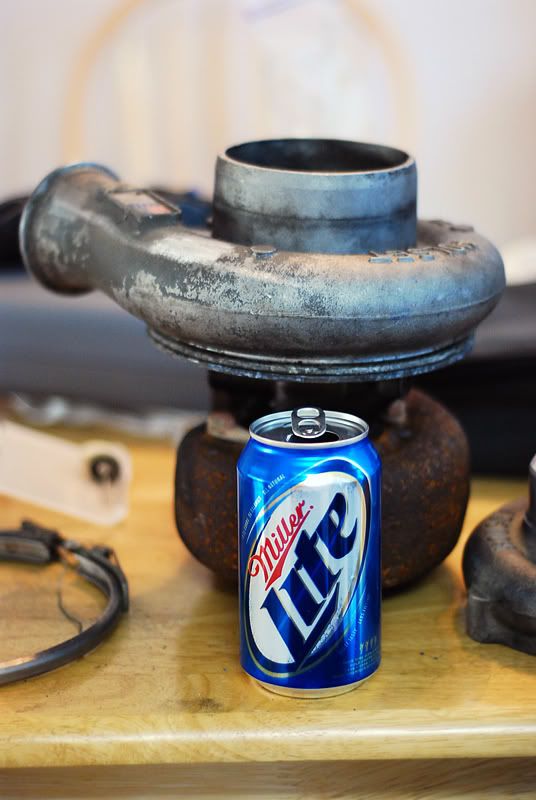 this is it while being refurbished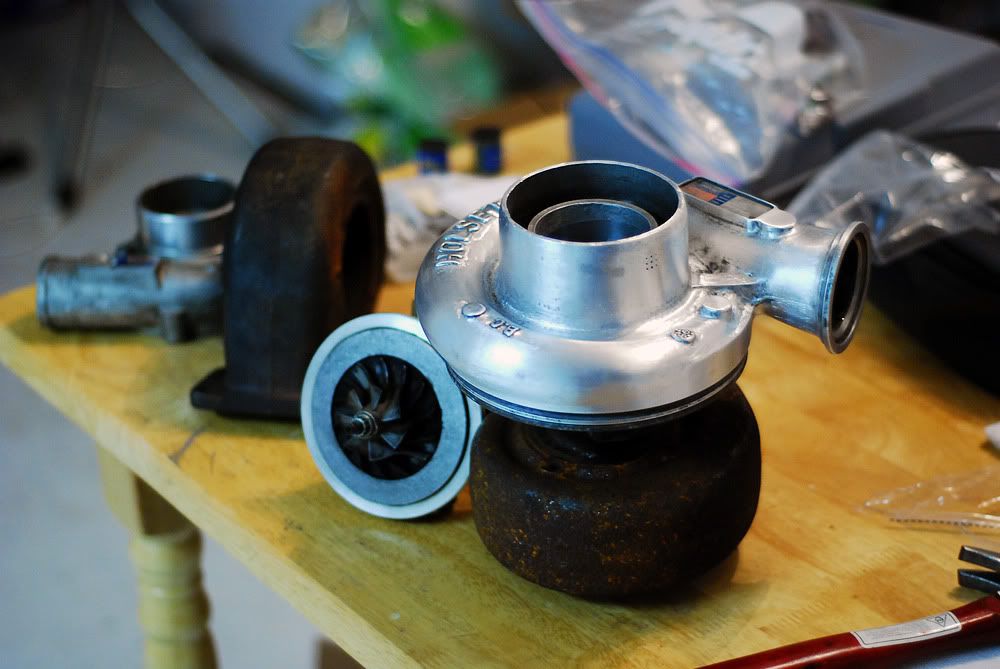 tore apart the dash area to make sure that each and every light and switch worked properly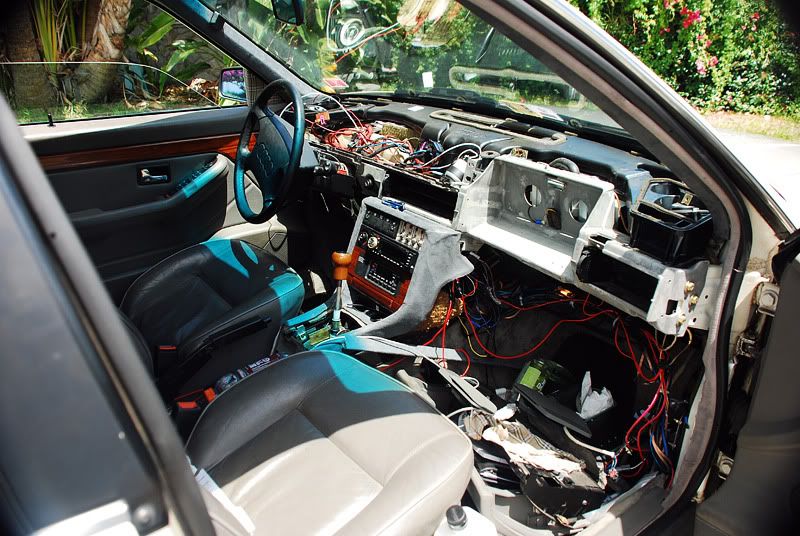 put her all back together...yummm (still more work to do here)
picked up a spare long block to build up (now the block is sold, still have two spare heads)
brackets (on cad) and new calipers
blew some flames
Finally got everything together to put the wheels and brakes on
you can see the caliper peeking out here
stock height fitment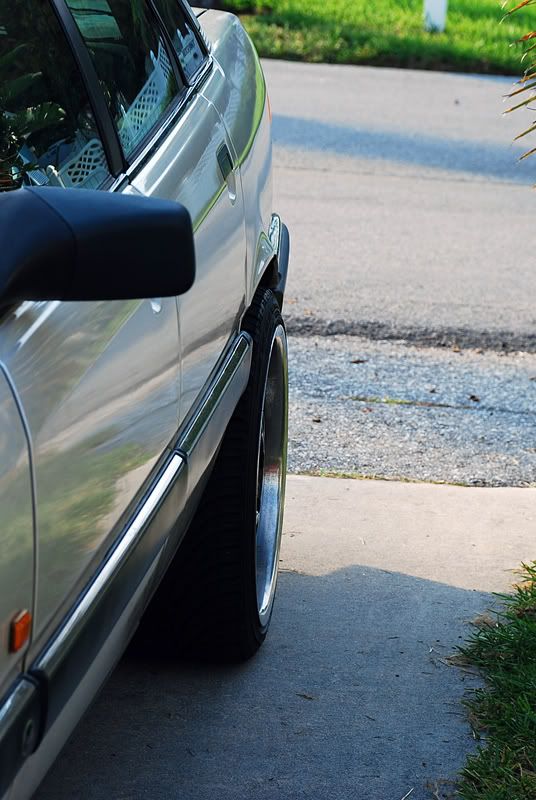 rear
front was flush with fender
oh and I finally got a real exhaust because the sidepipe made for no clearance whatsoever...3" straight back from the turbo with vband into random ass muffler. Sounds awesome tho.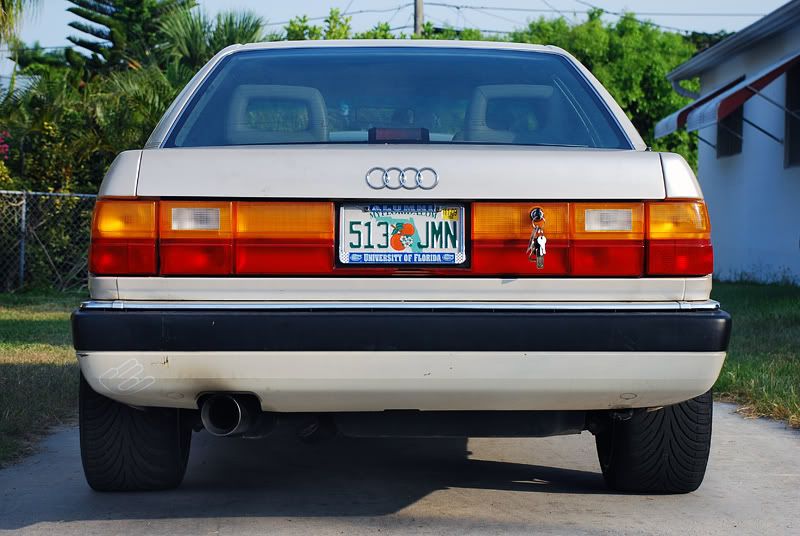 Then I decided those stock tails were not cuttin it, so my neighbor airbrushed them candy apple red.
Then my roommate and I started getting serious. Here we have two sets of bilstein sport struts and shocks (BMW E30 and Audi 200 20v), eibach coil springs (200), H&R race springs (E30), A1 racing coilover parts, and Omaha steaks...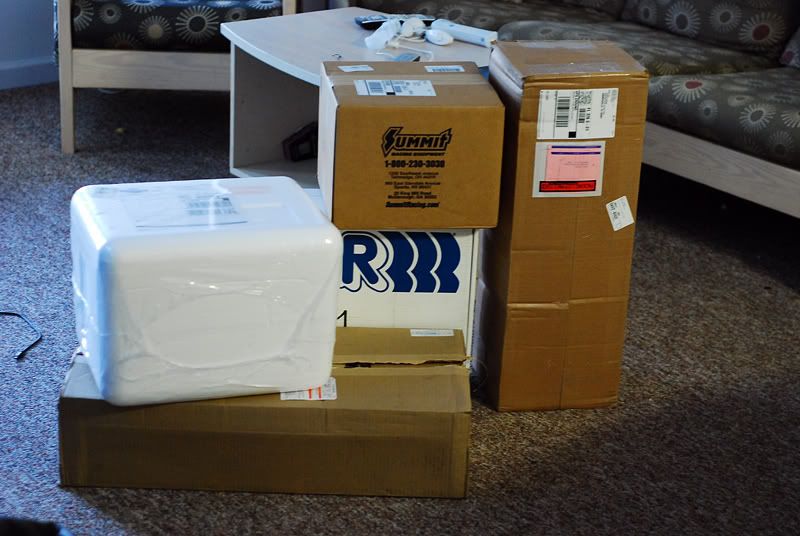 semi-finished product of the suspension setup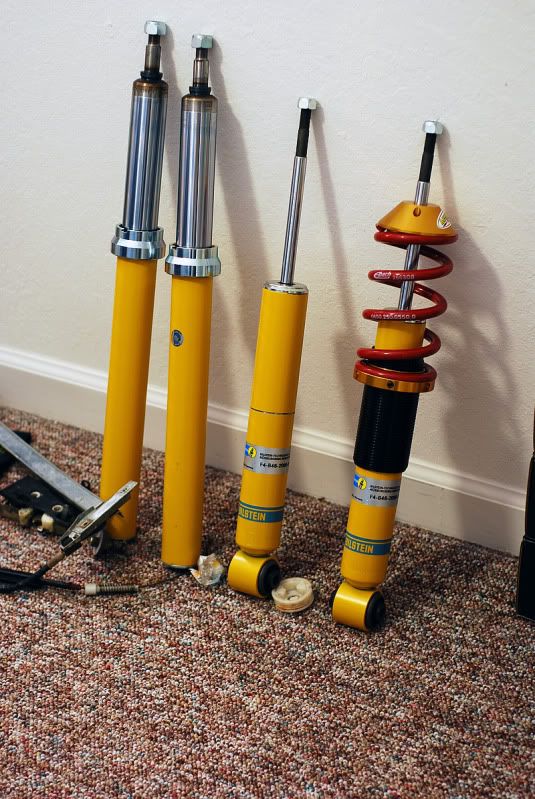 and for the fronts I had to make my own rings for the sleeves to sit on (strut housings)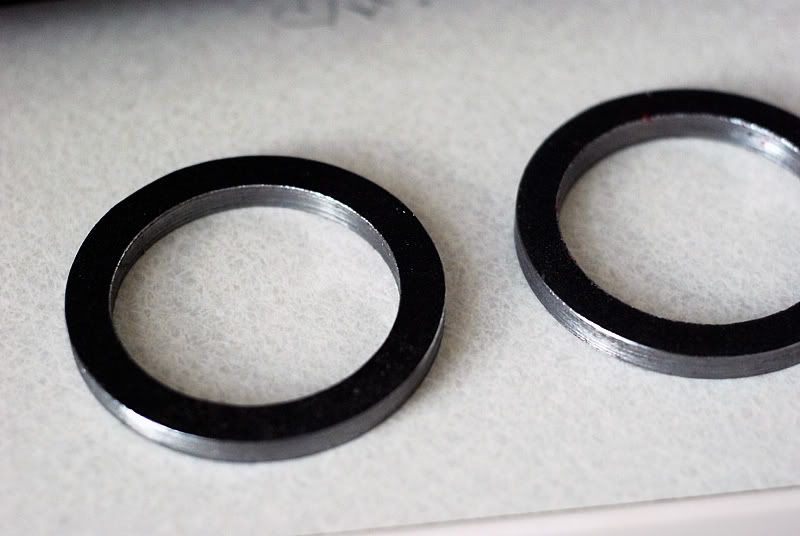 when all was said and done, we ended up with this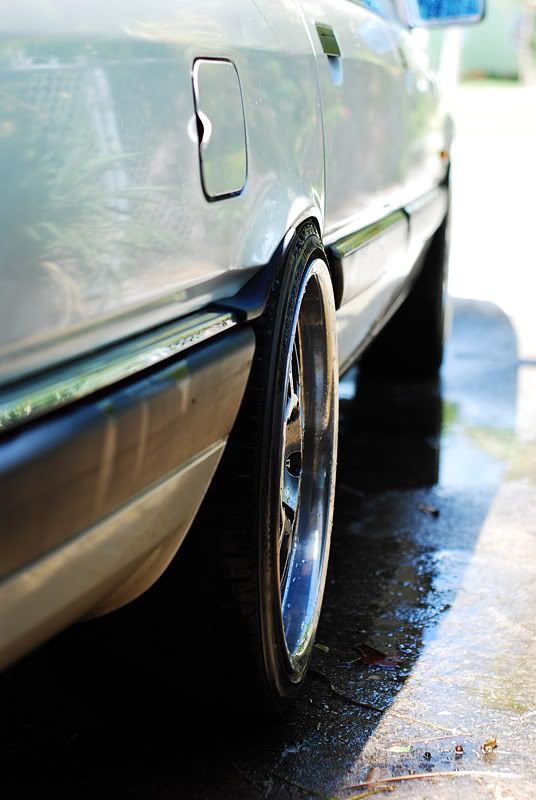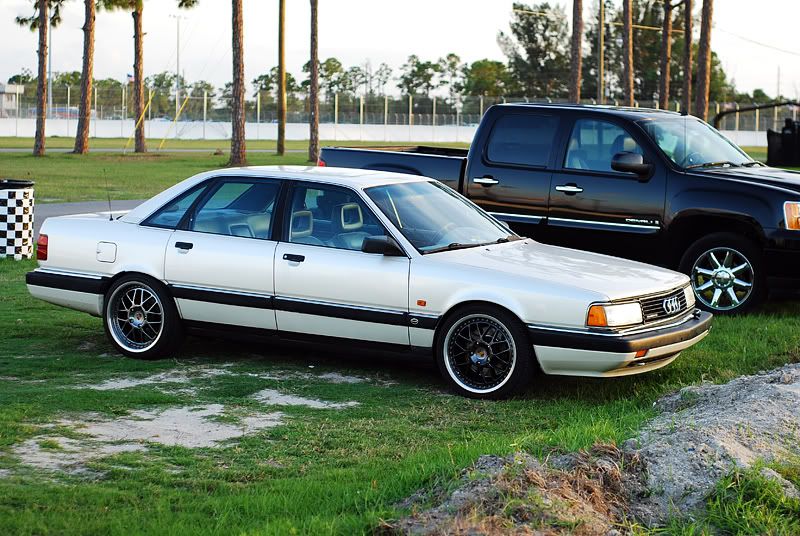 I would have tried to go lower but my downpipe pretty much hits the ground at that point. Here is as low as its ever gone thus far...this is with the coils all the way down unfortunately.