Whats up every one,
Its been a while since ive posted,

decided it was time for and up date. Last time i was here i had been having issues with my 90 audi 200 turbo (
http://theprojectpad.com/viewtopic.php?f=11&t=161
)

FWD 3 speed.
Car sat for a month, i began to lose hope and passion for the project. I was even considering selling it and just buying some thing newer. Until i came upon a 90 audi 200

quattro 5 speed with a blown engine. A few calls and $700 later, i picked this up.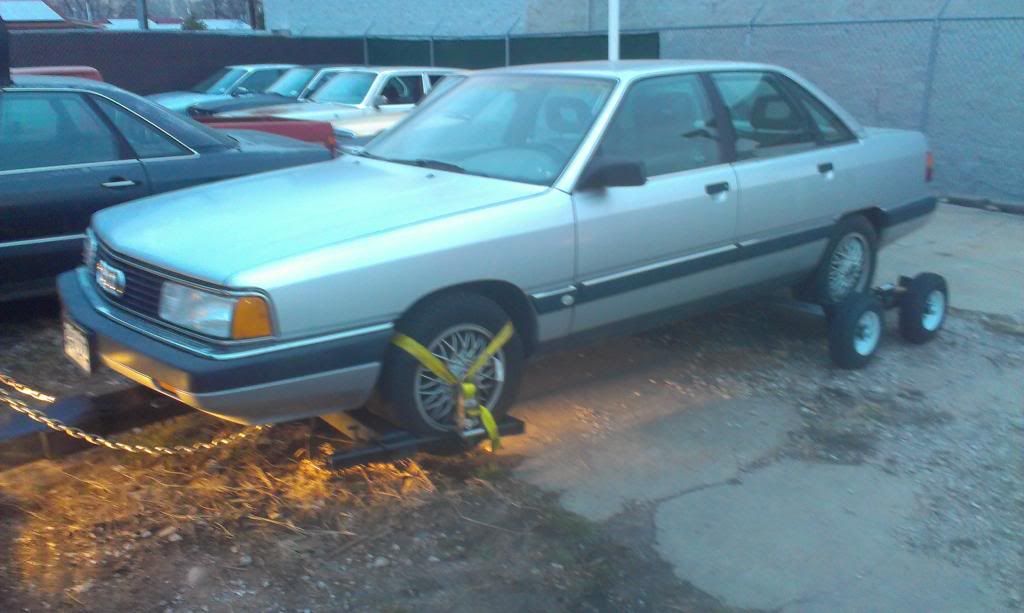 After calling around some shops, i found one to swap my engine of the FWD 200 and putting it into the quattro 200. I picked up the car yesterday and just from the ride home from the shop, i must say once you go quattro you dont go back haha
My plan for this 200 are to make as much power as possible but i want it to be reliable for everyday use. Any comments, tips or advice on that is appriciated.
Thanks for looking.