once again im not going to go in depth with this installation. i personally dont own a 3B powered car and i have never installed one of these on a 3B car. i created this soley with diagrams from S2 central.net and my knowledge of installing the WOT BOX on AAN powered cars. if you have any question about it feel free to post them here and i will do my best to answer them.
WOT BOX wiring diagram for the 3B engine.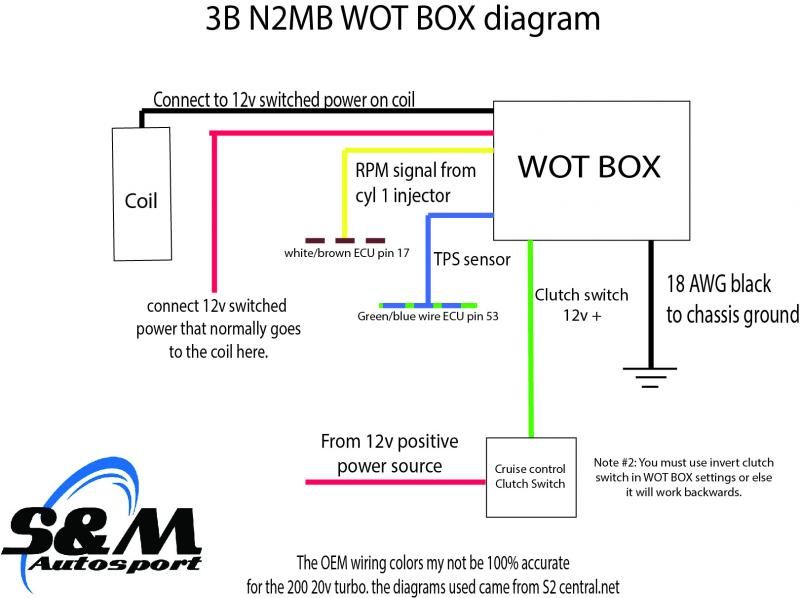 A screen shot of my settings. you may want to tweak them for your own application but here's the base.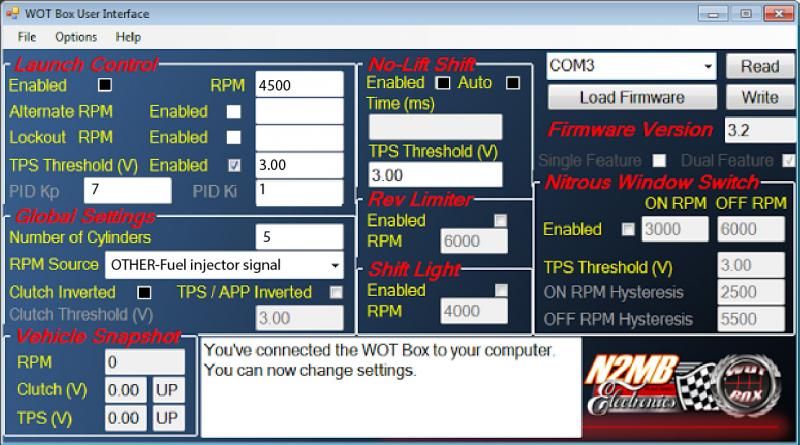 To change the PID settings you have to go to the options drop down and choose expert mode. it will ask you for a password, the password is PIDControl and it is case sensitive. you must put the PIDC in caps and ontrol in lower case.
This will give you a good launch control setup along with no lift shift, nitrous controls and even a shift light output. the only down side is if you want the big bangs and fire you have to jump over to my other thread on here that explains how to modify the ECU and the wiring associated with it to get the big bangs and 15+ PSI boost standing still. This still interrupts the power to the coils and makes 5 to 8PSI standing still. its not some lowered rev limiter that doesnt really do much of anything like i've seen with a few other factory ECU options out there.
I have attached both normal firmware V3.2 and my special firmware V3.5. V3.5 is so that you can have the rev limiter option when you are using OTHER ignition settings. the V3.5 is a little flaky but the V3.2 works perfect.
If you like the tuning on your stock ECU but want launch control and no lift shift than this is the perfect solution for you! no spending a 1000+ on standalone just to get these features and even more money on having your whole car retuned. just wire it up, configure and drive, easy as that.
I dont have any affiliation with N2MB and im not making any money at all off of this. im posting this information to provide the 20V turbo community with a cheap, simple and flexable solution to have launch control and NLS because and lets be honest here, there isnt many other options out there.