I'm getting out of the classic Audi world for the time being and I'd like to sell everything I have in a package deal. 2 200 20v Avants, 034 cast t3 manifold, a set of 17" Avus wheels, 7A head with cams, Bentley manual set and several boxes of other misc parts and filters.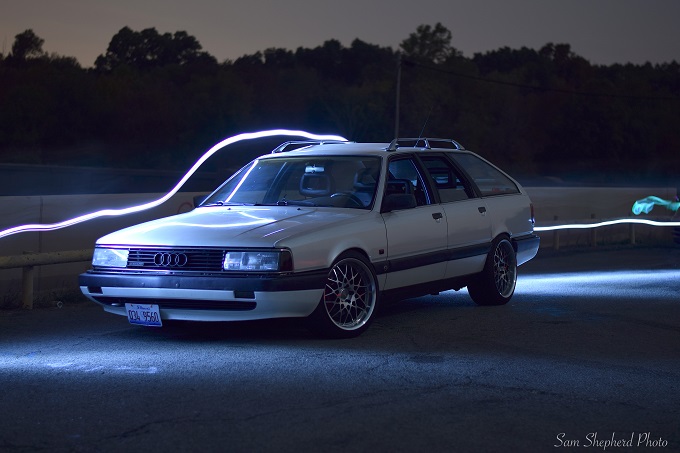 This car was originally built by Nick (20VAvant) here on the pad. Its been a great car and I've thoroughly enjoyed it over the past couple years. It gets looks and complements everywhere it goes, everyone loves it. But its time for me to let it go to another owner due to some upcoming life changes, and having way to many cars. I haven't really done much to it, I installed the COP kit, went through a couple revisions of breathers, a couple intake setups, did some tweaking on the tune, and some general maintenance. Its a 27 year old car and it has its issues, but nothing that keeps it from being an enjoyable car to drive and show.
Headlines:
Custom coilovers, front and rear with custom shortened Bilsteins & Eibach springs.
Plug and play VEMS with COP kit and Bosch 750cc injectors.
18x9.5 ebay wheels with stretched 235/40R18 tires.
INA breather puck, still needs a catch can.
HP2 brakes up front.
Fully functional A/C.
Nick's threads
Nick's 1991 Audi 200 20VTQ Avant
SOLD: 1991 Audi 200TQ Avant
The other 200 is a running driving parts car.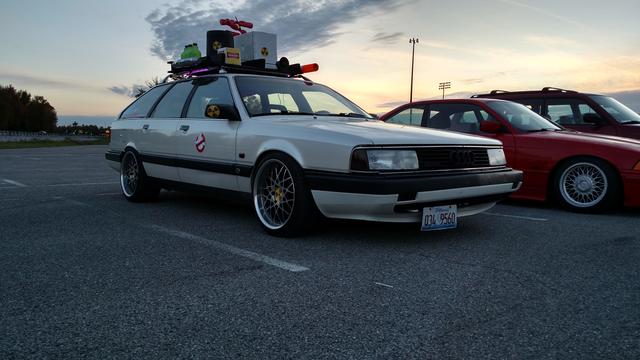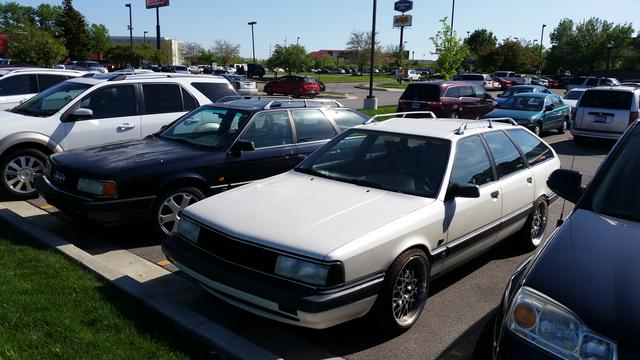 I'm open to reasonable offers. I don't want to split everything up just yet but if I have to I will.
Located in Murphysboro IL
Please feel free to PM me here with any questions.