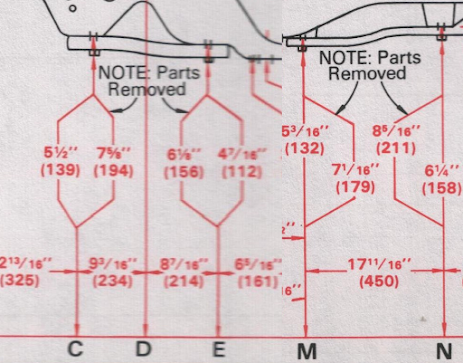 I managed to find a high-res version of this image ([url="http://www.kvquattro.com/1987Audi4000GTQuattroFrame.html"]http://www.kvquattro.com/1987Audi400...ttroFrame.html[/url]) but I'm not entirely sure I'm reading it correctly.
Do the "Note: Parts Removed" denote the distance from the datum line to the unibody mounting point itself? By that I mean, if I was building a chassis jig without the subframes, my distances from the datum line should be: 194/156 (front) and 179/211 (rear)
I believe this is correct but would like confirmation because I'm having trouble feeling confident in my gut-check subframe measurements.
Thank you in advance!
-Shawn