Well I finally found a recipient for the ABH I took out of my 93 V8.
This 1990 CQ was delivered yesterday (bought from member pitgrrrl here) along with a LOT of dirt from sitting a number of years. The car blew a headgasket many years ago and sat waiting for a swap that never happened. Cylinder head, Intake and Exhaust Manifolds and some other engine parts were sold off and I have a 7a block remaining.
the car will need a paint job at some point as there are two spots of the paint being totally gone (though a B4 hood swap solves one of them).
The speedlines are all there but 2 were flat so I put my spare Cabriolet wheels on for now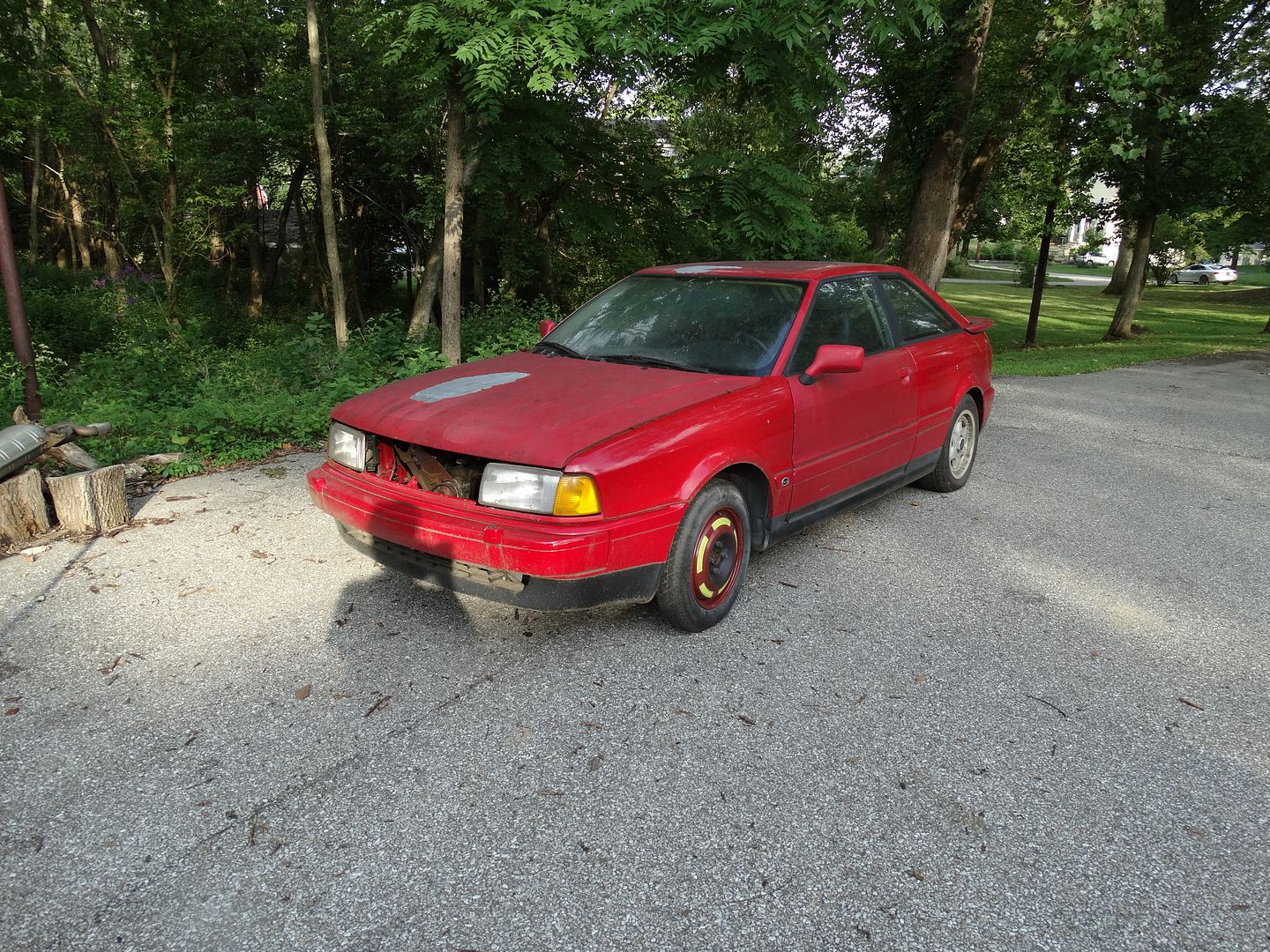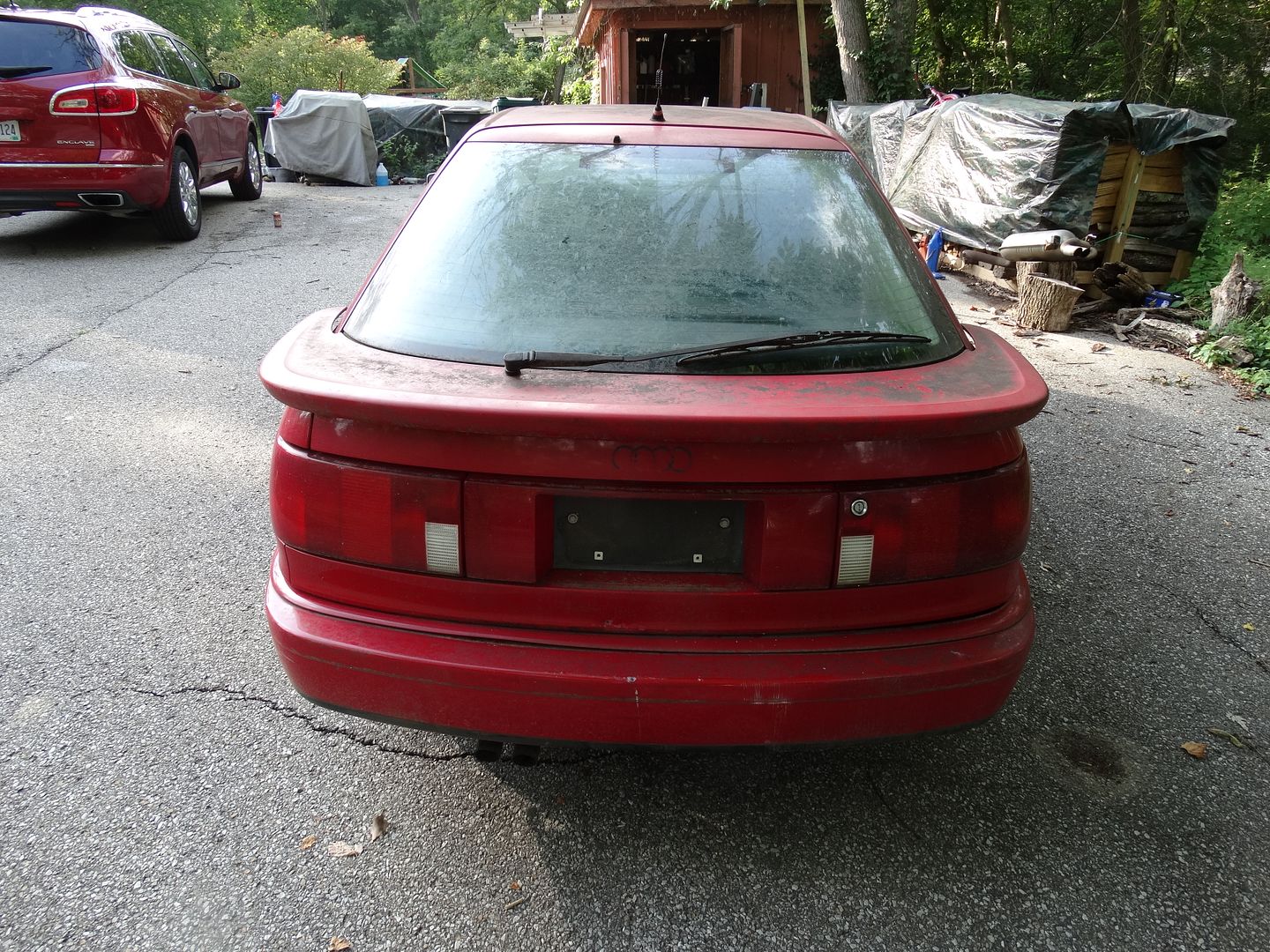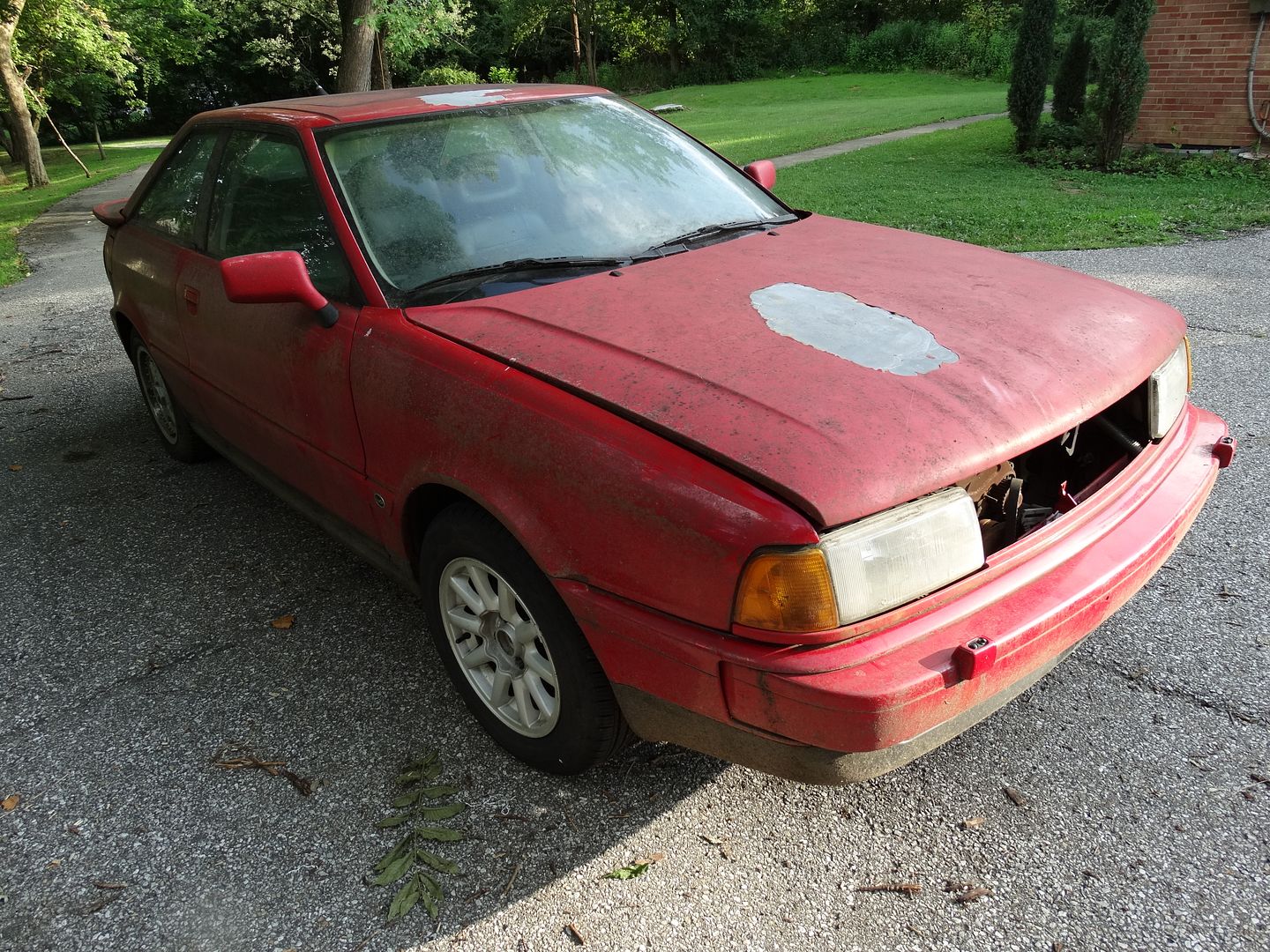 So I set to washing the grime off - I did one half first to show the difference:
And After...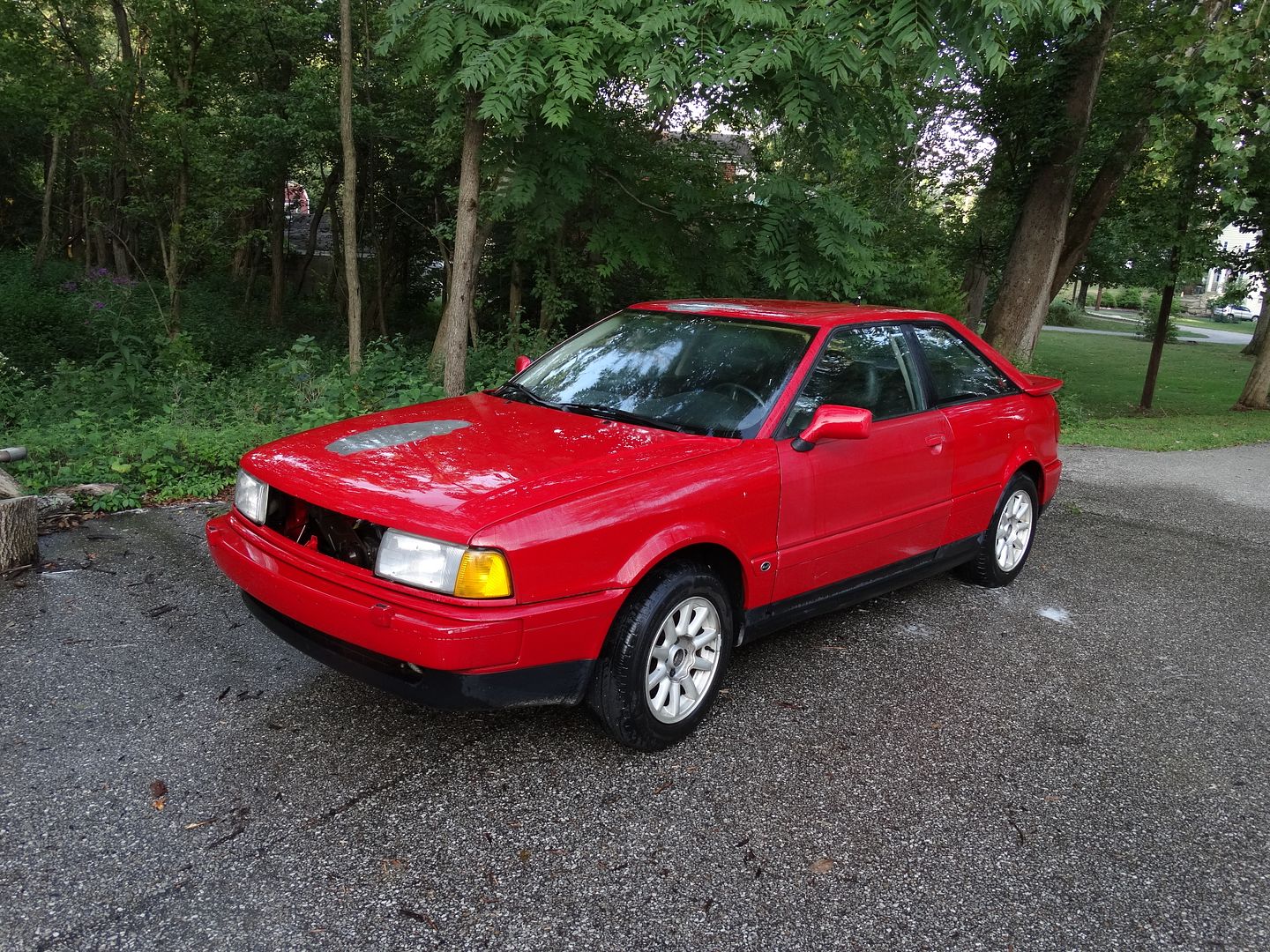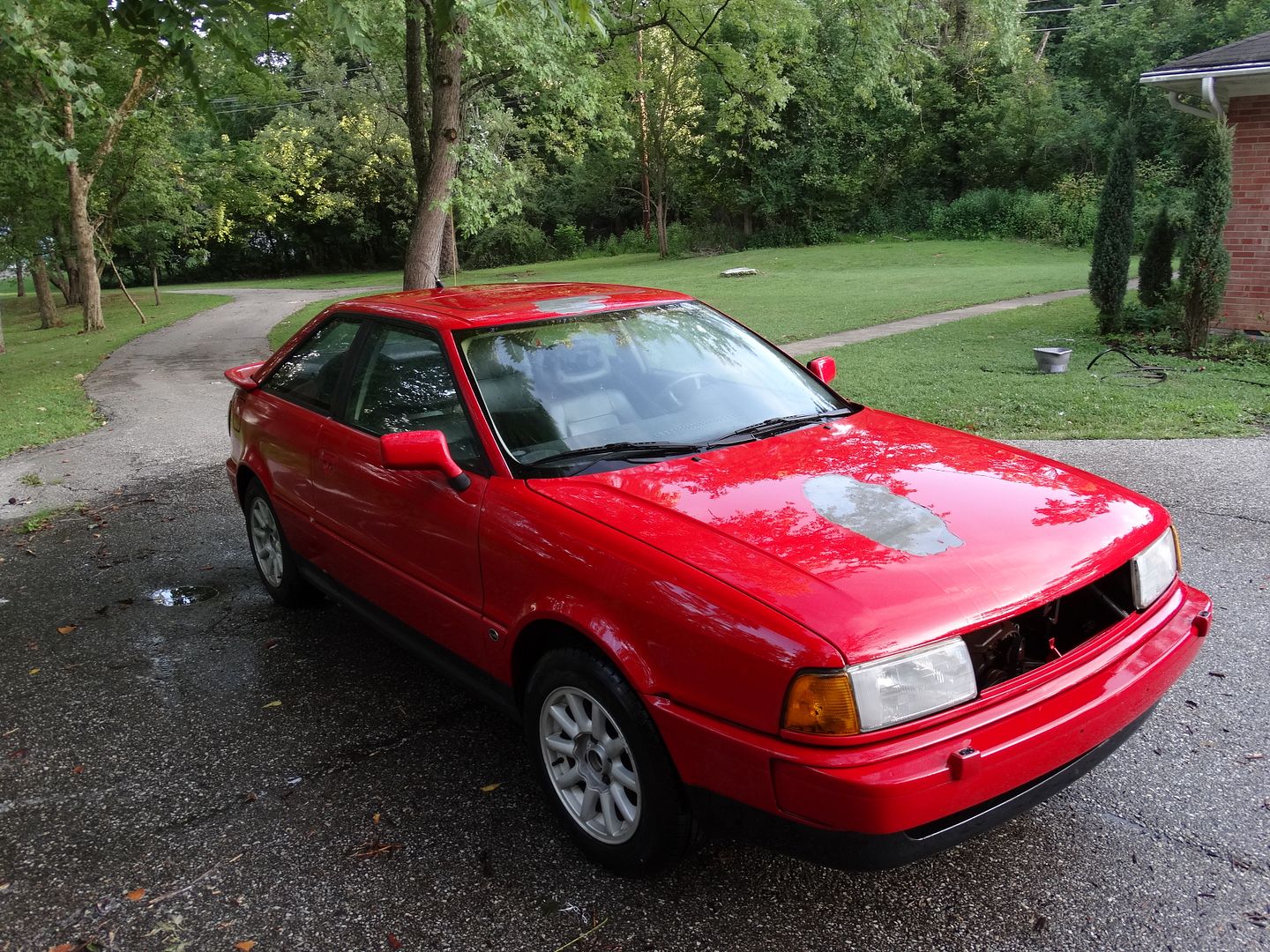 Today I will do the same massive cleaning on the interior - which is in pretty darn good shape too...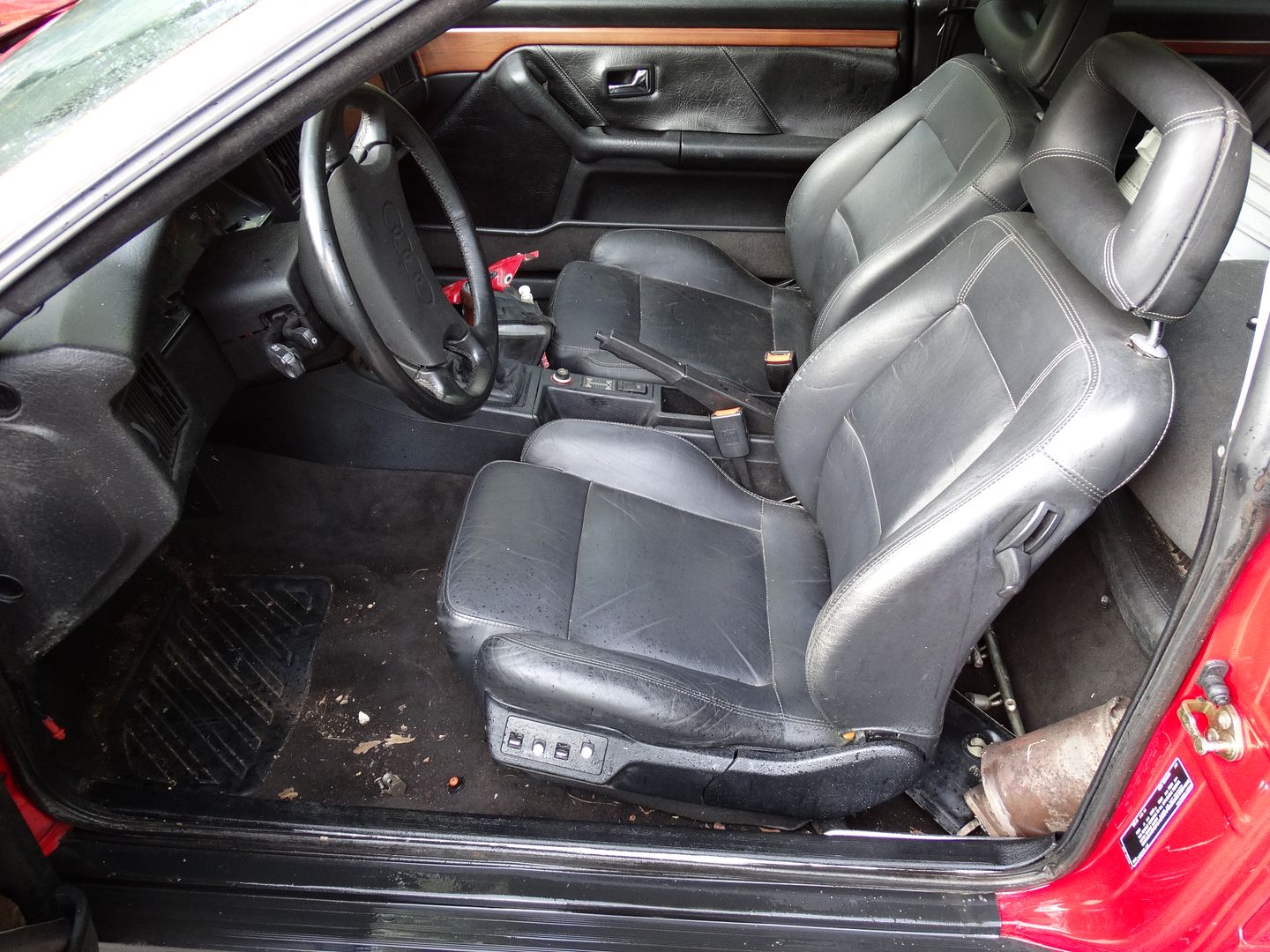 The plan is for the ABH to go in there..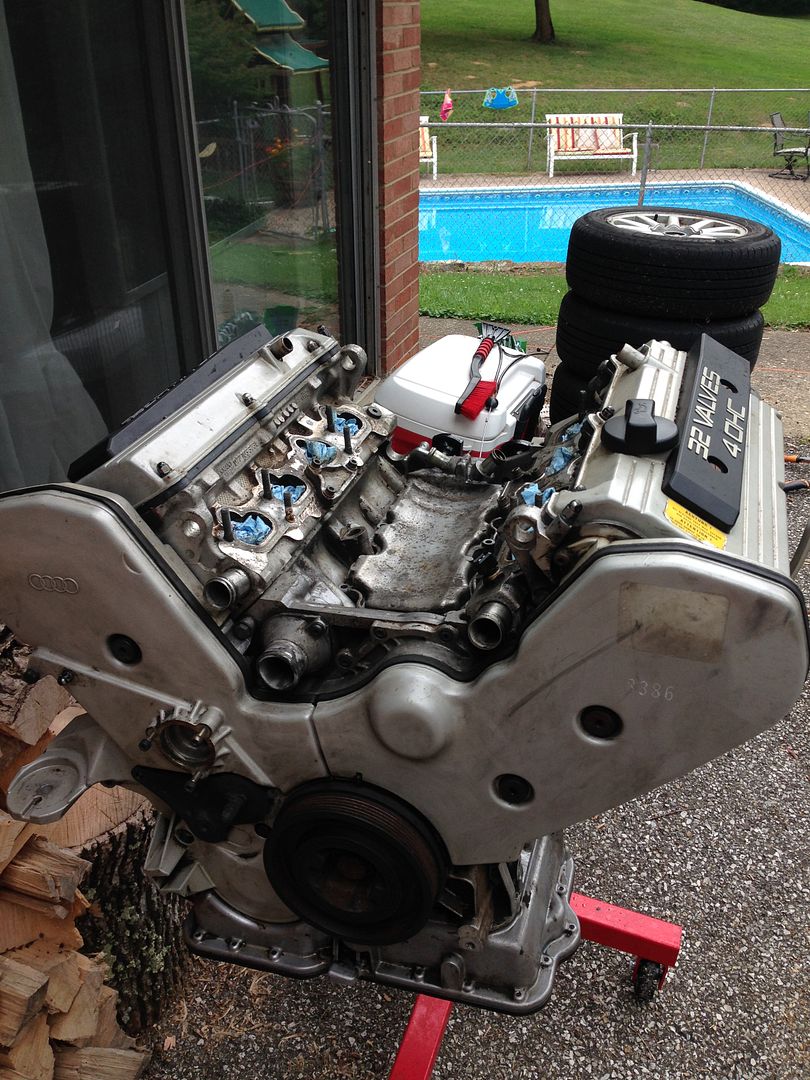 I have also pulled a bunch of parts from an ABZ...
I plan to use the 01A in the car and need to come up with solutions for:
Flywheel - Likely will source an ABZ flex plate and use the 034 insert unless I can find an ABH / PT flywheel (but do those work with the 01A or just 016?)
Engine Management - planning on using the covers from the ABZ so coils rather than distributor. I have the ABZ ECU and complete wiring harness too so I don't know if I can make that work or if I'll need to go VEMS or some other Standalone
Mounts - I can get the B3/ABZ mounts from 034 but this is an ABH and they have different mounting provisions. I believe the ABH and ABZ Drivers side are the same so perhaps I can use the 034 bracket on the one side and have something fabricated for the other side.
I will have a host of other questions as I go but these are first and foremost.
wish me luck!