After running across my first audi (a 93 90Q) in the junkyard a few weeks ago and missing it, I found a 95 90 - also pearl white - in unbelievable shape in Louisville CO.
The old car in its final resting place :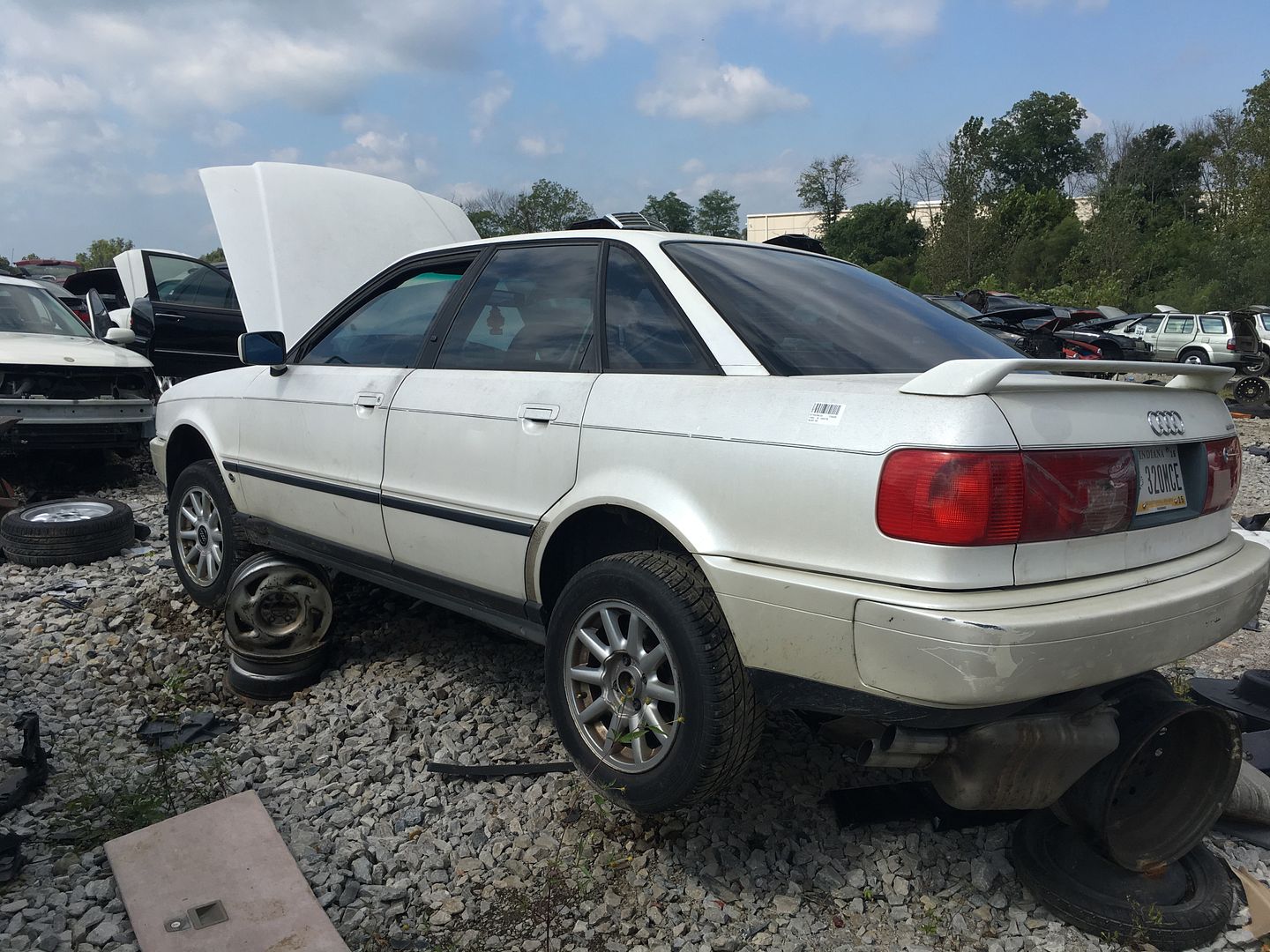 My new car as it arrived: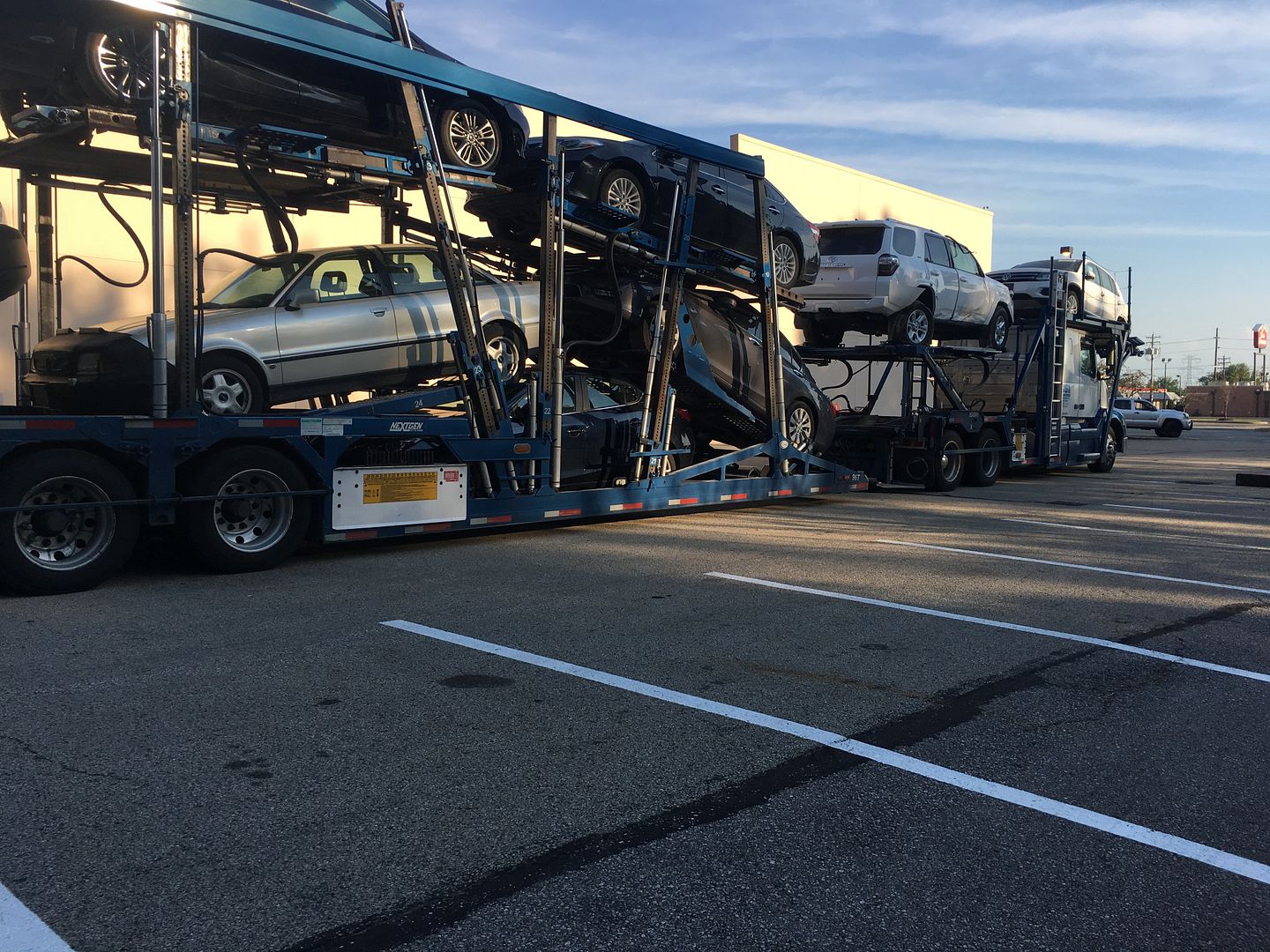 Came with a vinyl bra and a broken headlight and fog light:
But the car is in really amazing shape overall. a couple dings but the Pearl paint is stunning. It's been garage kept by the same owner since 97. She had it repainted by Audi under warranty after the clearcoat failed.
The interior is what really blew my mind though. SOFT leather. Like REALLY soft.
No peeling leather on the door cards, still very firm. Headliner is totally good. Ashtray has never seen cigarettes etc.
Only a couple things I need to fix. The rear center console has a burn or something in it. The head unit is silver and needs to go.
I got the bra off and there was a lot of funk underneath it. A bunch of black spots that looked and acted like tar or something when I cleaned them. I got all that off but there was a slight discoloration where one band of the bra sat. I used a little polishing compound and it seems better.
Also put the extra set of wheels/tires on it.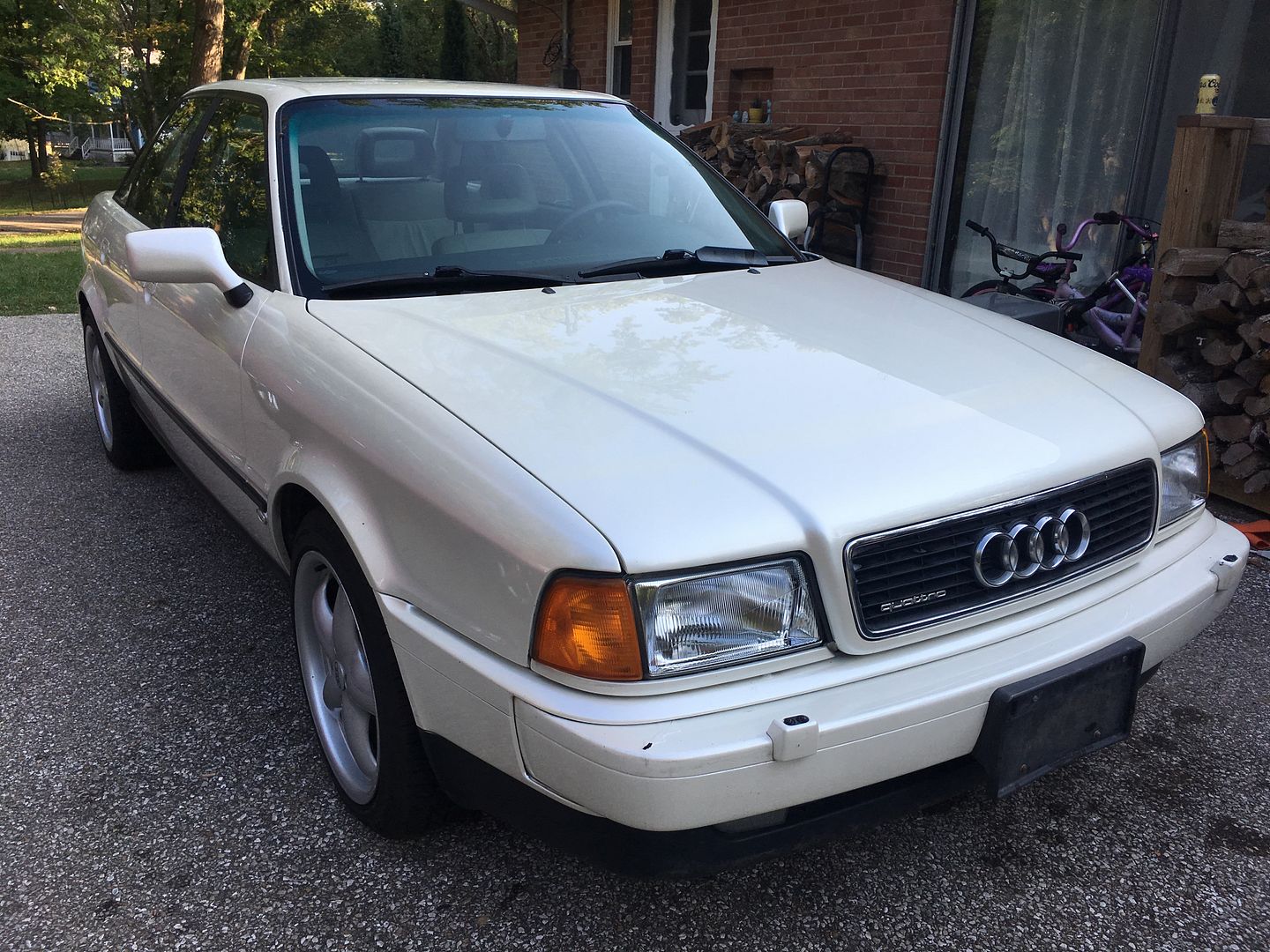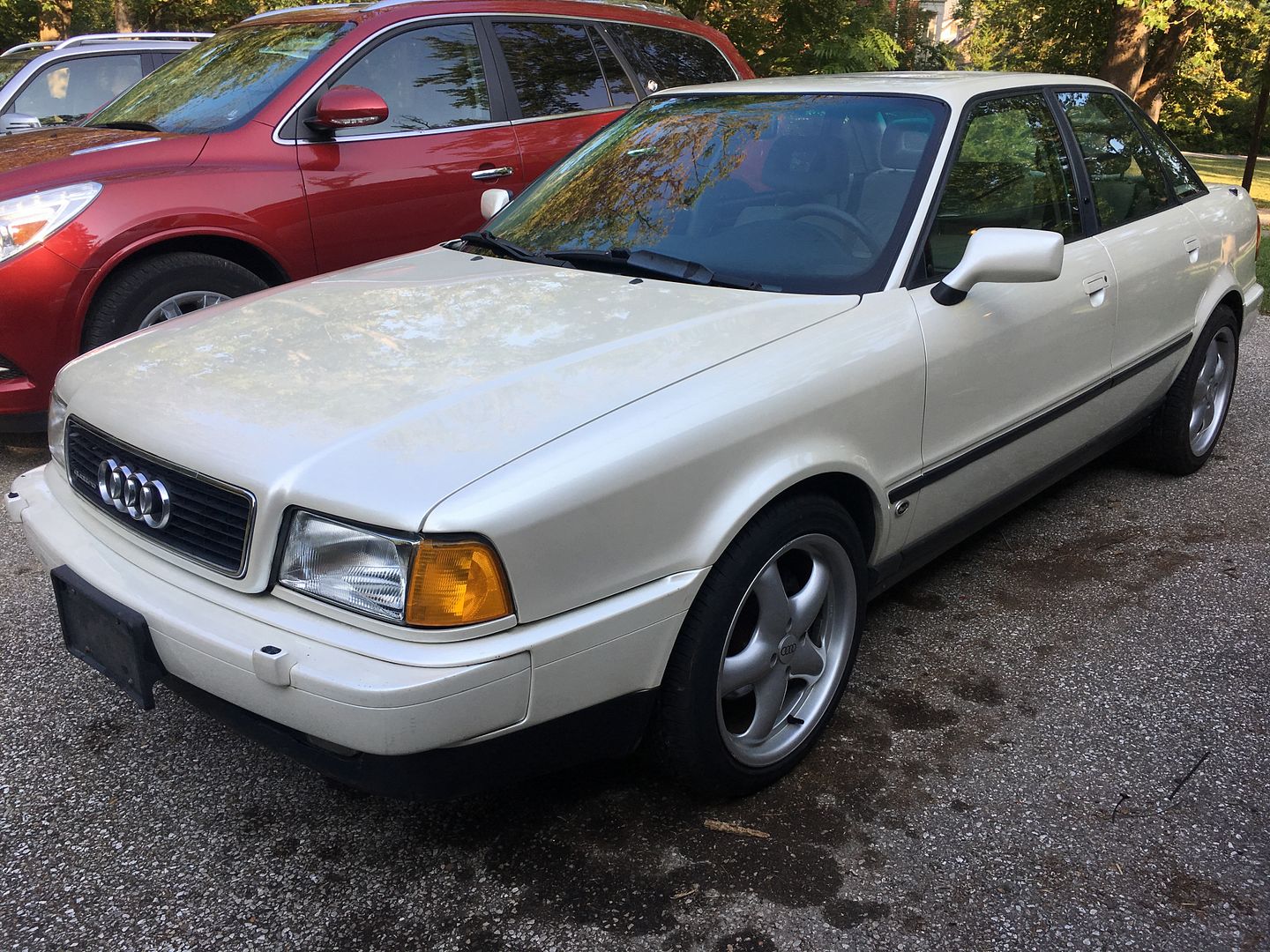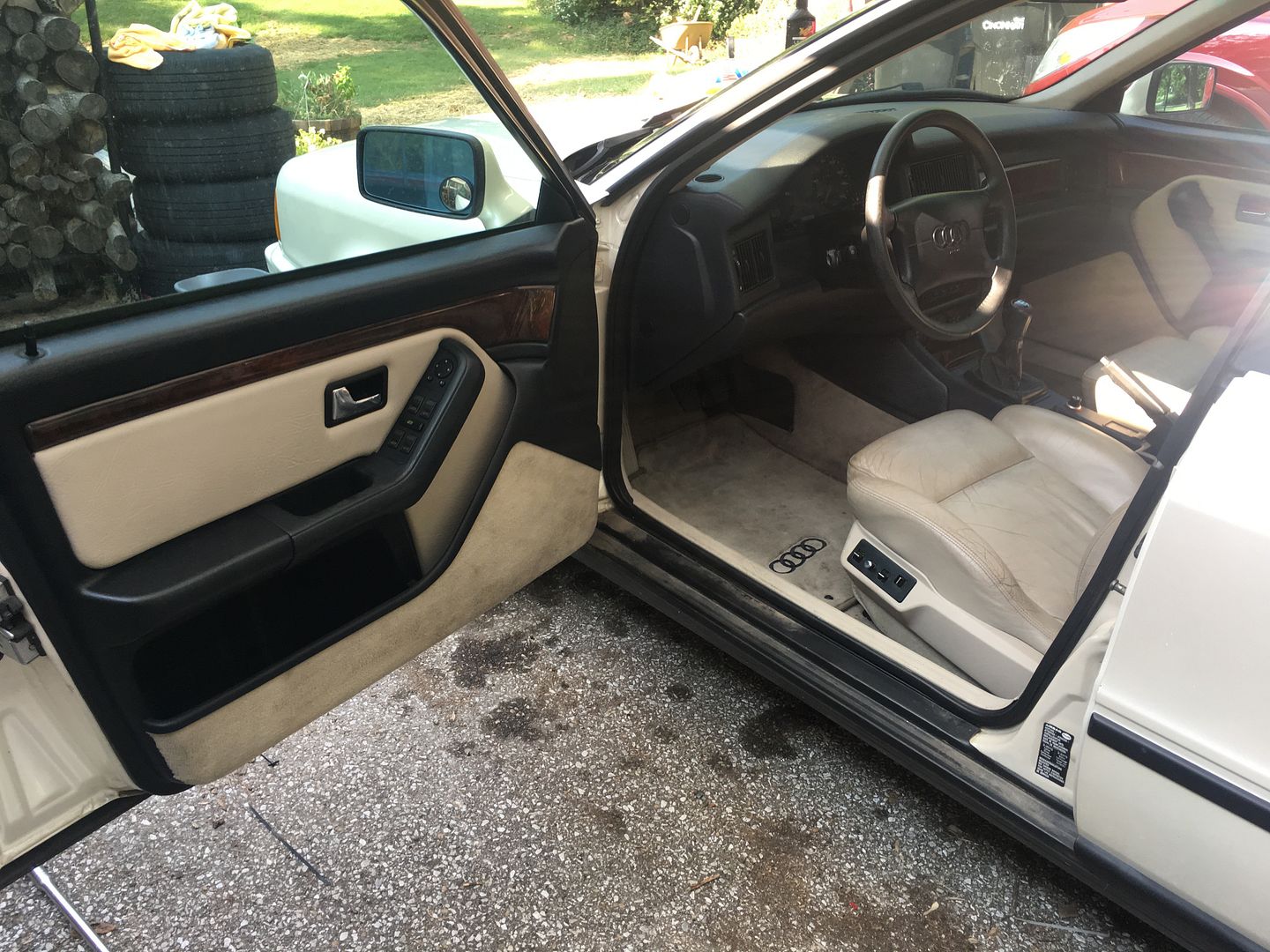 Hood before:
After (still a little to do)
Anyway, the plan is to get this thing running well for now (which I think it does already) and then do a 20 valve swap. Working on whether that's a 5 cylinder or 4 cylinder 20v swap. I would LOVE to do an AAN or 3B but that's a bit more involved than a 1.8T.
I replaced the Headlights with a set of Depos I had in the basement and pulled the fogs from my old car.
Other immediate needs are clear corners, a 3 spoke wheel (I have a new OEM one coming!) and I'd love to find some treser black tails for it.
Anyway, I'm super excited to monkey with this car. I forgot how much I loved the B4!