Hi all,
I found another project a few months back. This one is pretty cool. 1978 924 Limited Edition.
The "Limited Edition" was the special car they made in 78. 77 got the Martini, 79 got the Sebring, 80 the Le Mans - etc.
The 78 LE is different in that it has:
Dolomite Gray with black and white pin stripes
Fog lamps
A special anti-roll bar
Pasha seats
Leather Steering wheel
Rear speakers
Specific wheels
I think thats it
Here's the brochure: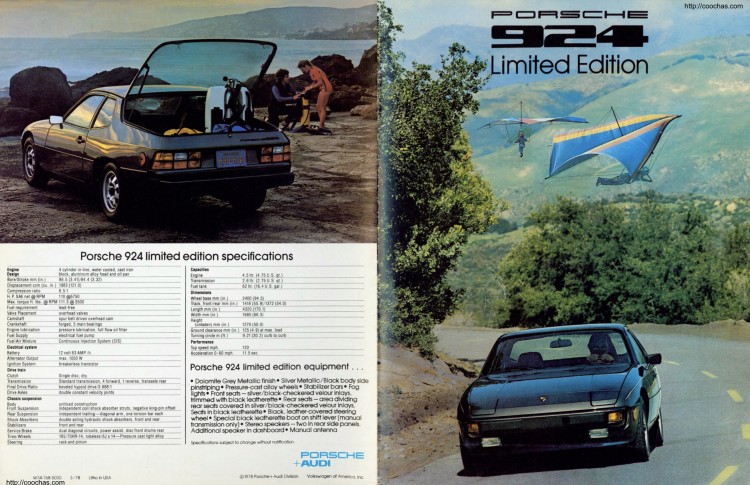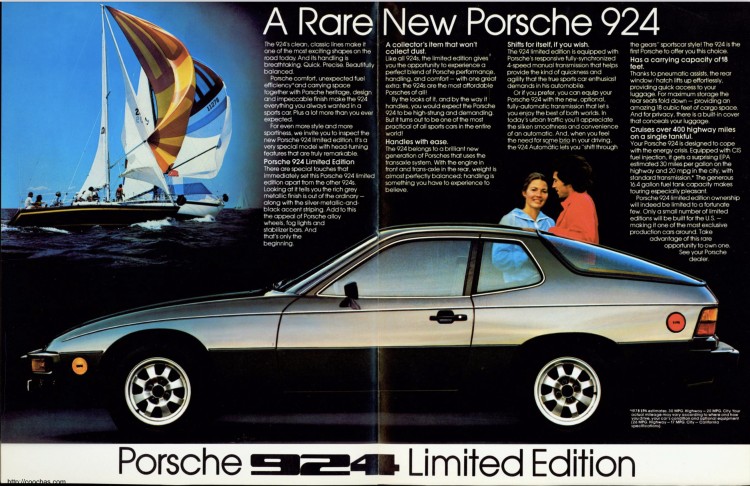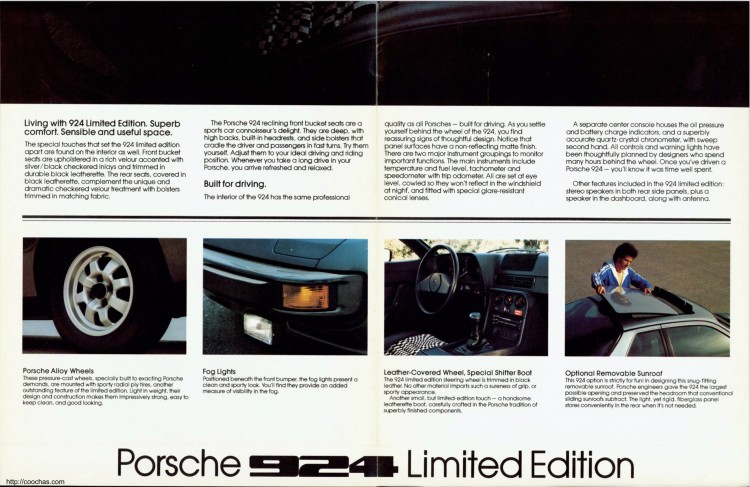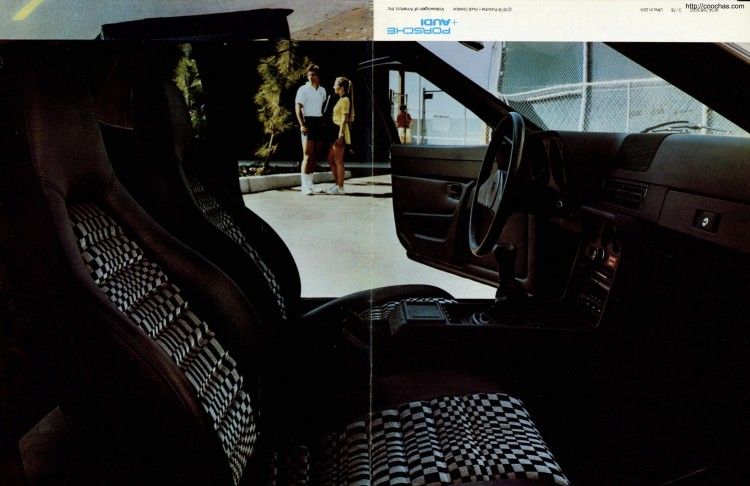 Anyway, the car I bought popped up on craigslist and I managed to be the first person to look at it. The seller was the second owner having bought it from a doctor at the hospital he works at in 1986. That doctor bought it new in 78. What's crazy about that is that the doctor lived about 12 houses from where I did during my time living in Fairfield OH where I lived from 78 to 86 — same years as this car. Crazy!
Anyway, the PO tells me when I come to look at it that it broke a fan belt and he parked it in his garage in 1998 - currently the car has 34,000 miles on it. The license plate shows a '98 registration and there is a broken belt in the engine bay (though there is no fan belt on this car, what's broken is the water pump and alternator belt - but Ill get to that in a minute
He also tells me the car has those "checkerboard seats" which he never liked so he put lambswool seat covers on them in 86. I basically ripped the covers off when he mentioned it had the pasha seats and they're pristine.
I offer the guy his asking price just as another guy is arriving to look at the car and I bring it home.
So here's what I got once I cleaned it up a little bit: