Figured i'd start a thread on this project. The plan is to swap an AHU tdi into a 1990 90q 20v.
The basic plan is this
-stock 01a and driveline
-clutchnet stage 3 full face clutch (in case i get the bug for a bigger turbo and mega torque
-stock ahu engine and turbo, bigger injectors and tune (running full tdi harness and ecu)
-front mount radiator and intercooler
-2.0 80 fwd flywheel
-rebuild both subframes
-use all tdi accessories, adapt power steering lines to use 90 rack and tdi PS pump
-vacuum brake conversion
Going to be a bit of a slow-progress project, hoping to have it running in the car by next summer. The engine ran veggie oil, so i will be pulling the head and one piston and see if its fubared inside. Then I may need to rebuild depending on what I find.
here is the doner running, runs well, starts easy, that tiny little turbo sounds cool.
got the doner engine out last night, cleaned it up a bit.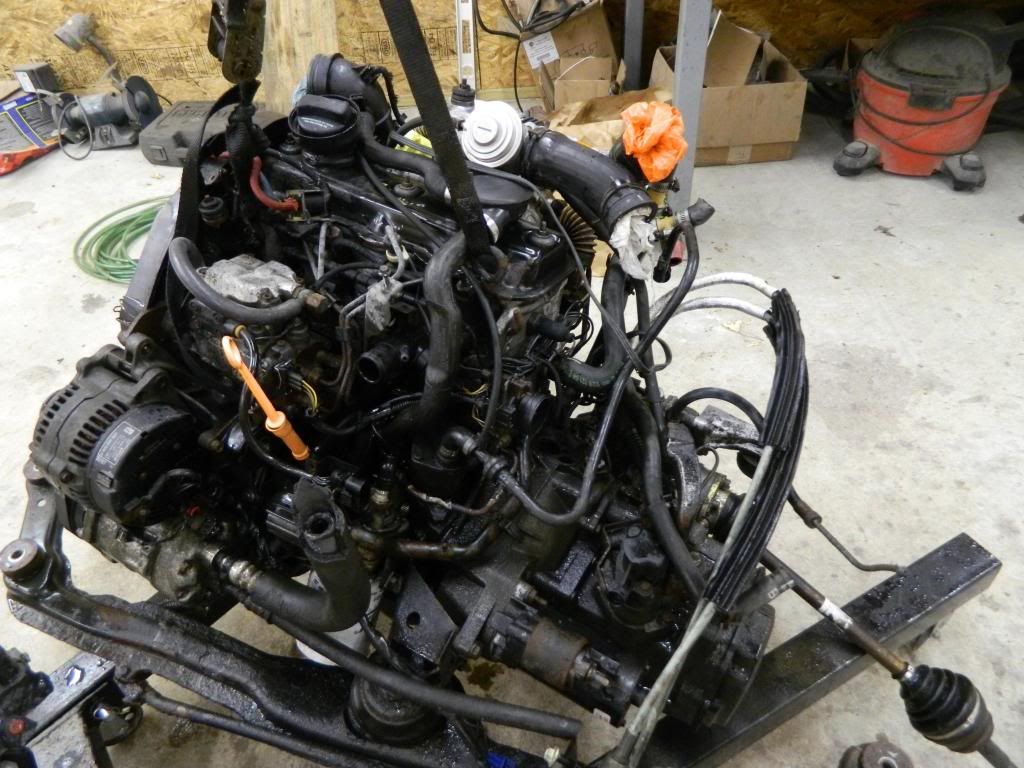 pretty cool quattro script cloth