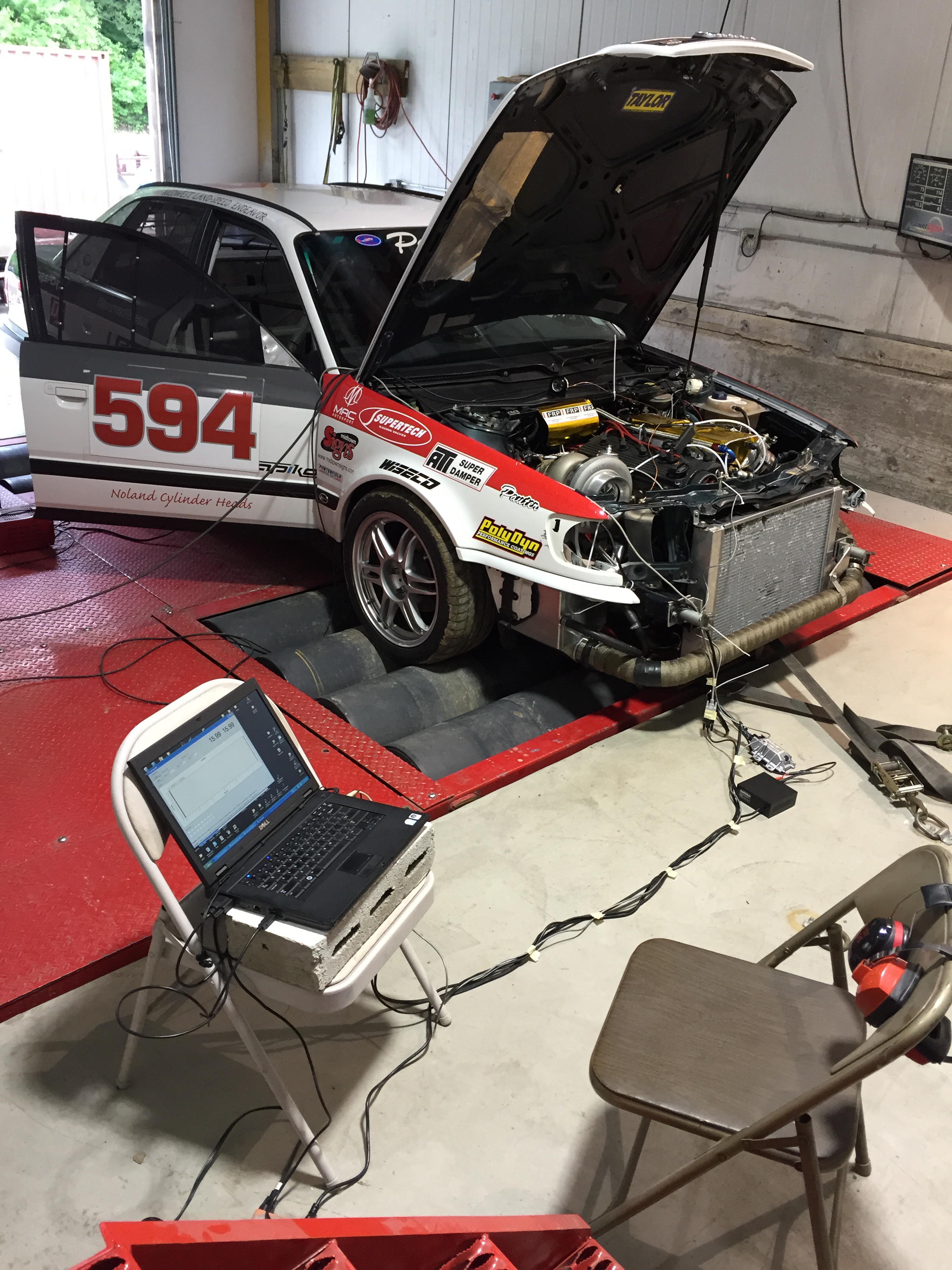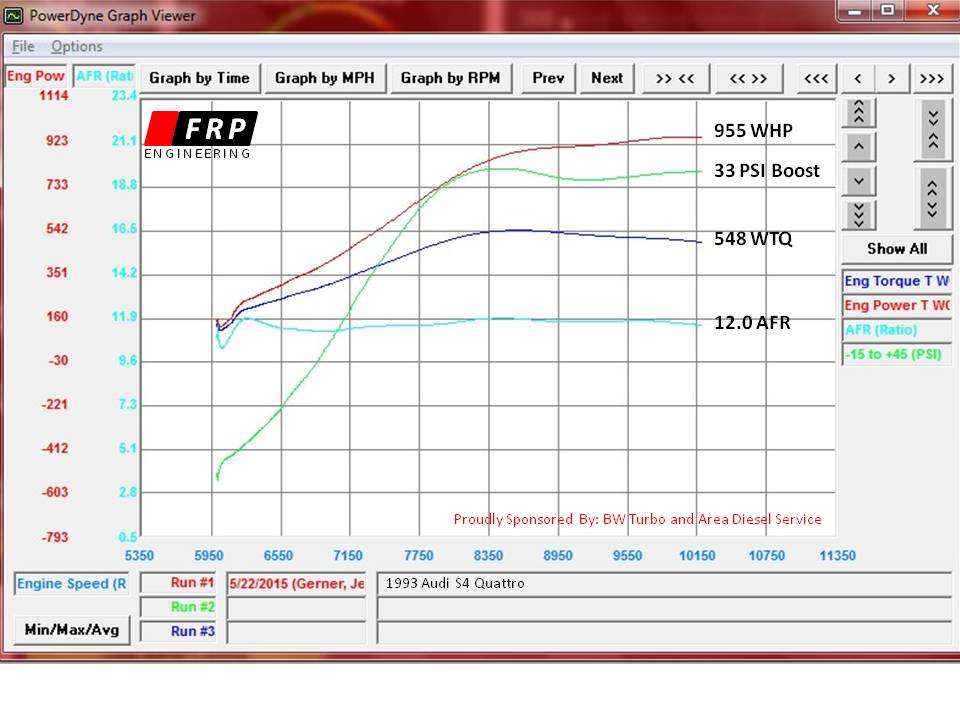 Hi Audi Fans
Getting the old girl ready for one last shot at Speed Week in August. Have a new BW Turbo from my sponsors BW and Area Diesel Service in Carlinville Il. Turbo is an S400SX3 with an 82mm compressor and an 87mm turbine in an FRP ported 1.25 A/R housing.
I have a new set of my FRP Race Gas / E 85 pistons in it with a special ring package that uses a PVD coated tool steel top ring and my usual Gapless seconds from Total Seal and a standard NPR oil ring. The top ring has an extra deep .176 radial dimension and is .0415 thick as apposed to the 1mm top ring I had been using.
I have to run a greatly reduced top ring land diameter to keep the crown of the piston off of the cylinder wall at mile 4 - even with the ceramic coating on the crown. There is just too much heat soak in the extreme B Ville environment. So the deep radial dimension of the new top ring is to make up for the lost top land support.
I have also changed the cam timing for an even wider lobe separation angle with the exhaust advanced 2 degrees to a 115 centerline. This spools the turbo sooner and harder which will help with the thin air at 4000 ft. elevation.
Also new this year was our trip to Kansas City's "heart breaker" Mustang chassis dyno at KC Engines. We had always been on a DynoJet before so I was a very curious to see what numbers the eddy current dyno would give us..
The session went great with Brendan Rudack doing his usual masterful job tuning the Stage 2 C.
We monitored back pressure in the collector and vacuum / pressure in the crank case This was very rewarding as back pressure at the turbine entrance never got close to 1 to 1 and the ring package worked so well that 6 inches of vacuum was maintained at 10K rpm and 26 pounds boost on the waste gate spring.
Once we turned on the boost control and pushed boost to 33 pounds the crank case gage would just barley creep towards zero by 10,300 RPM. Since I am only running 2 scavenge stages on the dry sump and only start with 6 inches of vacuum that is some kind of ring seal! Very Happy.
Anyway she made 955 WHP and 548WTQ on the Mustang dyno. The dyno operator said the only other vehicle that had made that big a number was a twin turbo Chevy LS motor in another guys toy - it made right at 1100 wheel with 6.2 liters of displacement. The Audi is just 2.3 - Ha!
Now I will be adding more ballast to the car and resetting the corner weights. I think it has a chance for a record near 260 mph. Just don't want it try to imitate an aircraft of some kind. Wish me luck!
Cheers.
Jeff Gerner